The Best Cars for Car Camping [Read Before Buying!]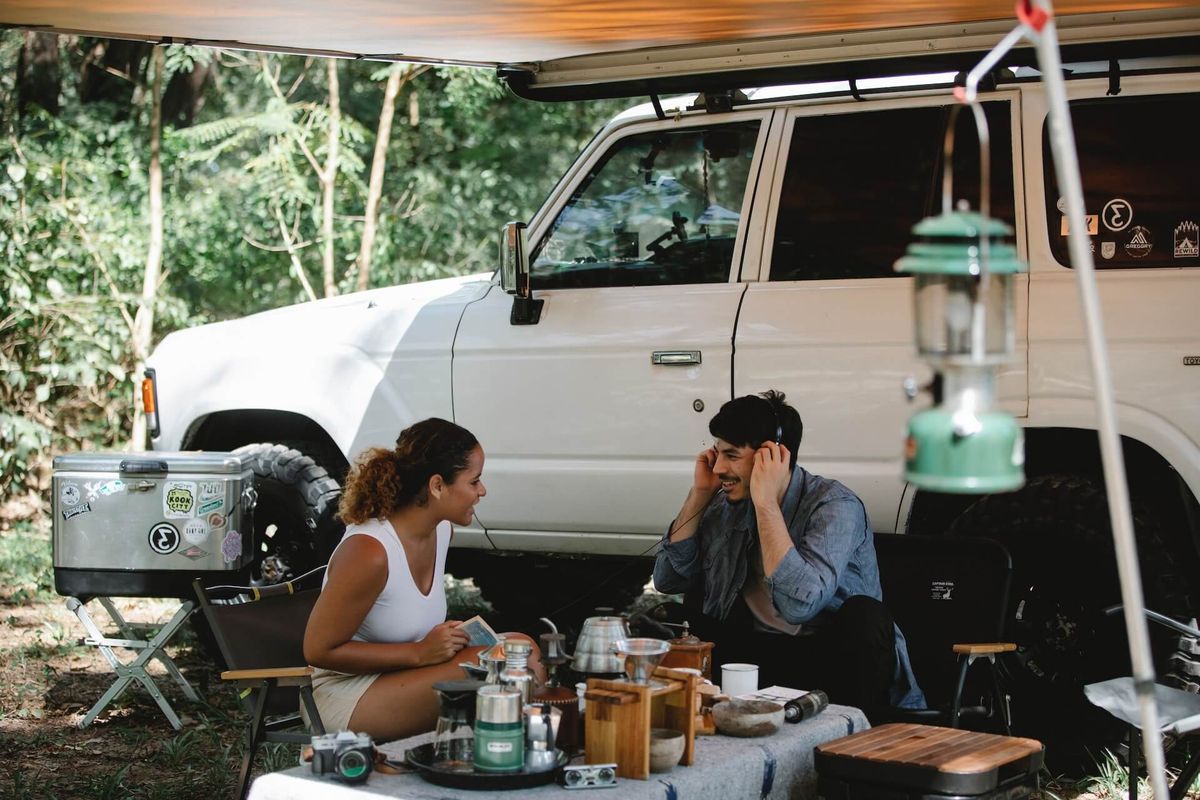 Buying a vehicle can be a frustrating, stressful experience. Even more so when purchasing one to camp or live in! But don't fret. I've been a full-time nomad since the beginning of 2022, and have seen really awesome car-to-camper conversions in my travels. Based on that, I'll share what I consider to be the top vehicles for car dwelling.
The best cars for car camping are hatchbacks, minivans and SUV's. Due to their larger footprint and cabin room, camping (or even living) in these types of vehicles is easier and more comfortable. The above-mentioned choices are also great for towing smaller teardrop-style trailers, as well as having added cargo space, which is always handy.
Of course, there are many hatchbacks, minivans and SUV's on the market today. So, which is the best of the best for car camping purposes you ask?
Let's find out now...
💡
It is paramount that you fully research ANY vehicle before purchasing, whether it's new or used. While the vehicles listed here are popular choices for car camping, that doesn't mean that they'll fit your precise needs or situation. Use this information only as a starting point in your car buying journey.
This list is comprised of vehicles that are known for dependability, affordability and adaptability. All VITALLY important points for nomads. These vehicles have also been "field tested" by many other car campers, as you'll see in the photos below each category.
BEST HATCHBACKS FOR CAR CAMPING AND NOMADS
TOYOTA PRIUS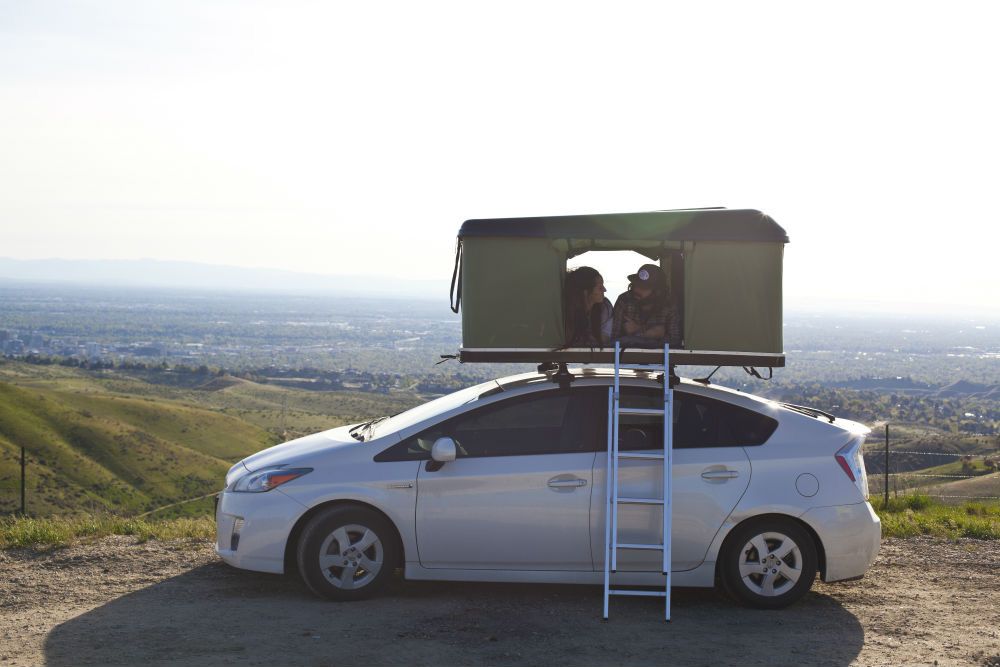 Without a doubt, the Toyota Prius ranks as one of the best car camping hatchbacks of all time. Don't believe me? Look at the thousands of other nomads on YouTube, Instagram, and countless blogs that choose this vehicle as their rig. Of course...
Just because lots of other people have something doesn't automatically make it "best". So let's examine WHY the Prius is a favorite of vehicle dwellers everywhere.
PROS
Lots of interior cabin room and storage space

Hybrid vehicles are great on gas, and the Prius' 46-53 MPG highway ratio is tough to beat

You can run the air conditioning or heat all night while in "ready" mode, which only turns the vehicle on when the hybrid battery gets low. This means the Prius saves tons of gas even while using the climate control system for extended periods. Dirt cheap a/c & heat!

Can be configured in countless ways when used as a car camping rig

If well-maintained, it's common for Prius' to go to 250,000-300,000 miles. This is why so many taxi's, Uber/Lyft drivers and delivery people use Prius'
CONS
Repairs can be more more difficult to service on hybrid vehicles, as experienced, trustworthy, certified hybrid mechanics are sometimes tougher to find

Repairs for hybrid vehicles can be VERY pricey, depending on what the issues are. Especially when it comes to the hybrid battery, which frequently goes bad after a number of years. To fix or replace it runs anywhere from $1,000-$3,000

Prius' command a premium price, even used. The popularity, performance and dependability of these cars drives up the cost. Can be tough to locate a good deal

Doesn't handle the best in snow or off-road conditions. If you're looking to go camping in the backwoods or other similar places on a regular basis, a Prius probably isn't a great choice

One of the top five cars targeted for catalytic converter theft. Owners must be vigilant of where they park their vehicle, and try to safeguard against this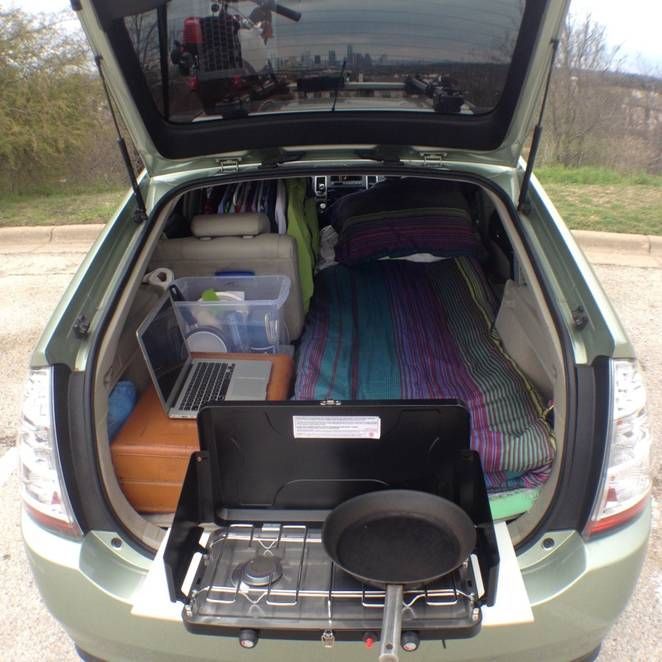 MAZDA 3 (HATCHBACK)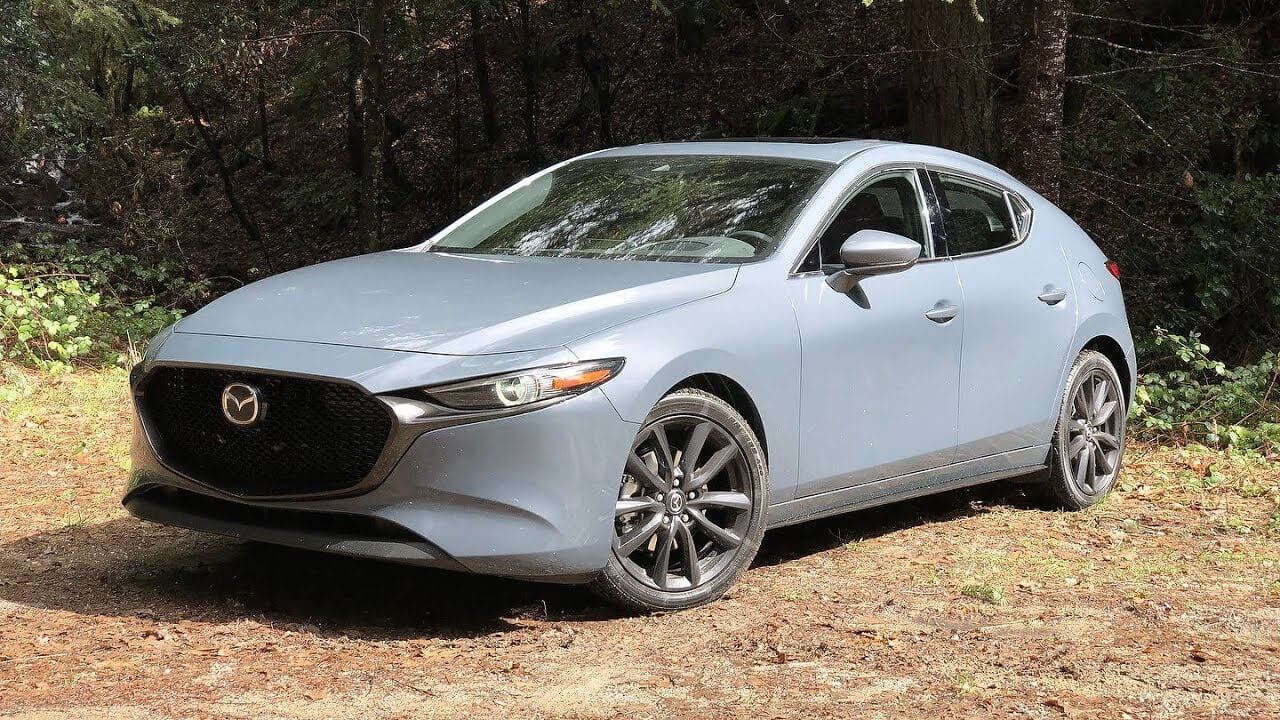 PROS
Like most foreign built cars, Mazda's tend to be very dependable if well-maintained, and can go until 250,000 miles or more

Smaller, compact vehicle means it's great on gas. Easier to park in tight spaces, too

Very good engine with lots of pep and a speedy acceleration

Repairs are relatively inexpensive (depending on issue) when compared to hybrid or electric vehicles

Used models can be purchased at fair prices

Minimal interior cabin noise when car is in use
CONS
Smaller, compact design means less interior room. Storage space will be diminished, and camping with more than a single person in the vehicle will be very tight...or not doable at all

Not suitable for off-road adventures or using in difficult terrain

Paint peels and chips very easily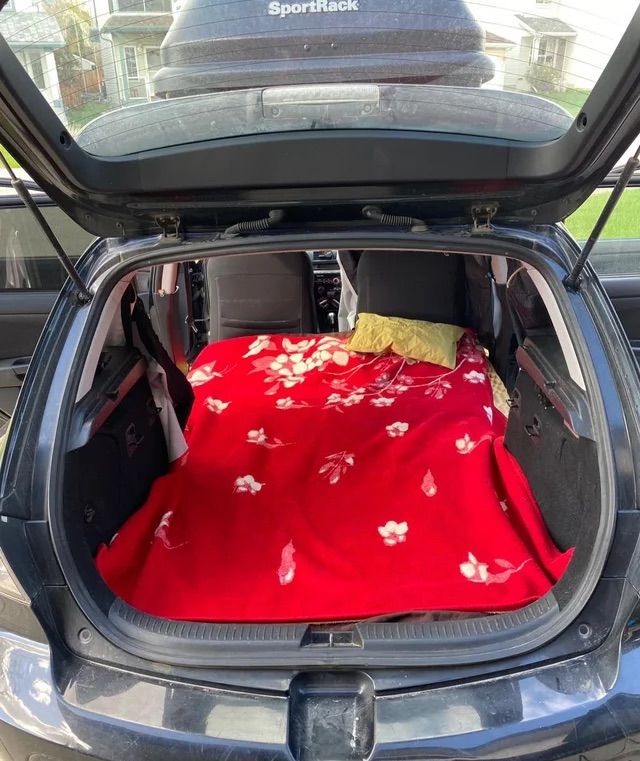 HONDA CIVIC (HATCHBACK)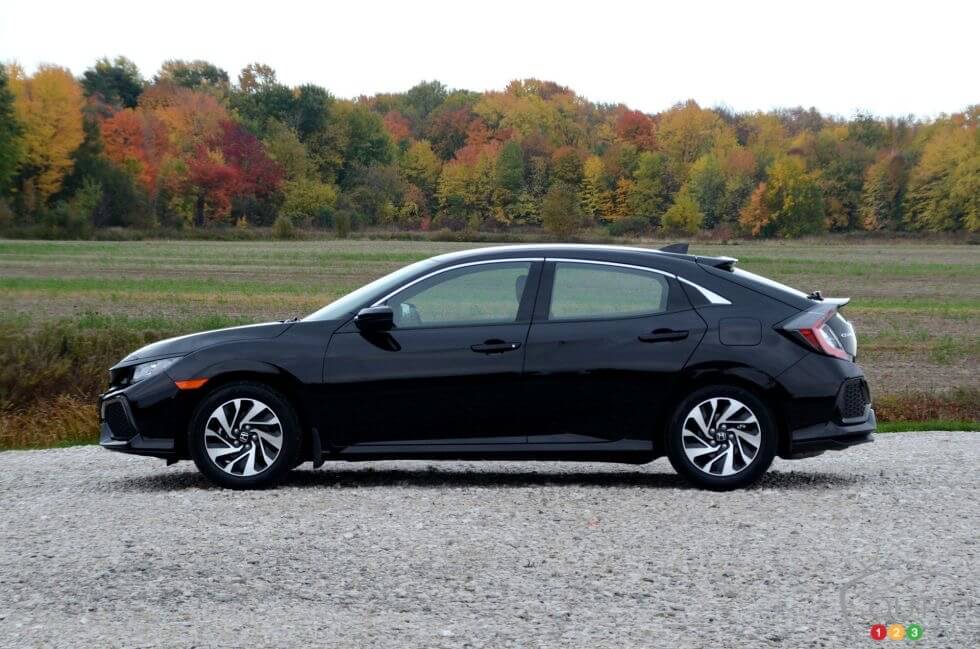 PROS
Reliability. It's no secret that foreign cars are generally built better and last longer, with the Civic being among the top in its class

Civic's are one of the most popular cars of all time, which means parts are readily available in large numbers if needed for repairs

Excellent re-sale value. Selling a Civic is not only easier based on its sterling reputation, but they do command a premium as well

Superb MPG performance. Great option for nomads on tighter budgets or those who travel extensively
CONS
Many Honda Civic's suffer from airbag warning light issues. The lights can can turn off & on randomly, and may (or may not) be a sign of a real problem, when detected by the SRS (Supplemental Restraint System)

Cabin noise while driving can be excessive

Can be tougher to find a great deal on used models due to popularity and higher re-sale value
💡
It's REALLY important to know where (and where you cannot) sleep in a vehicle! If you're new to the car camping, vehicle dwelling or nomad lifestyle, I urge you to read my article:
Is It Legal to Live in Your Car?
BEST MINIVANS FOR CAR CAMPING AND NOMADS
CHRYSLER TOWN & COUNTRY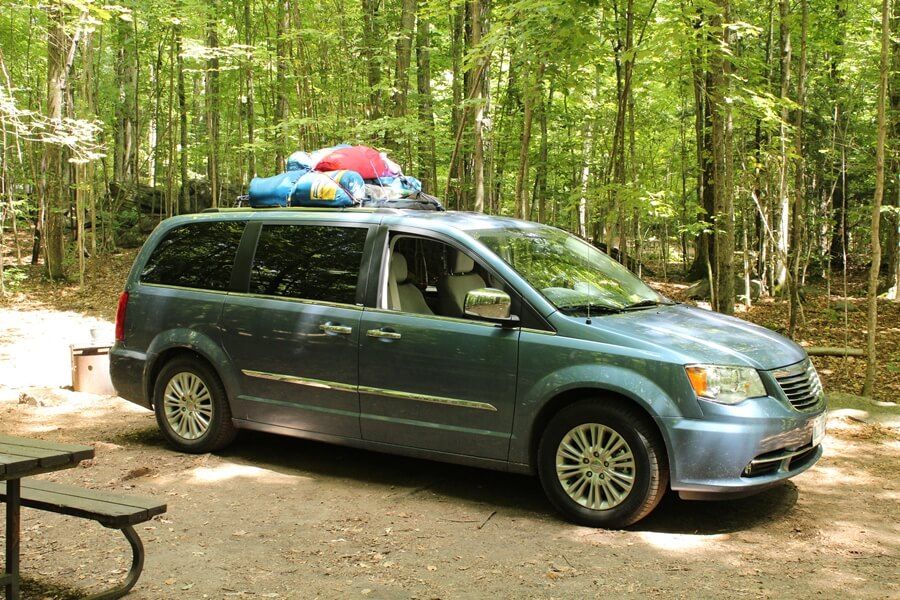 💡
The Chrysler Town & Country was discontinued in 2016, and was replaced by the Pacifica (below). However, there are still many of these vehicles on the road today, and nomads gravitate towards them for their overall reliability and spacious interior.
PROS
As with all minivans, the Town & Country has a huge interior footprint. This means lots of sleeping room or cargo space for your belongings

On average, T&C's last until about the 260,000 mile mark. If buying a used model with higher mileage, you should be able to squeeze out at least a few years worth of dependable driving

Minivans, generally speaking, aren't considered "sexy" or cool vehicles. They're not as in-demand or sought after as other cars. This makes it easier to find a good deal on one, as the resale market isn't as hot

Great for stealth parking in cities or other highly populated areas
CONS
Gas mileage isn't the best

Electrical problems are a common problem in T&C's

Not suitable for off-road usage or if wanting to get into backcountry locales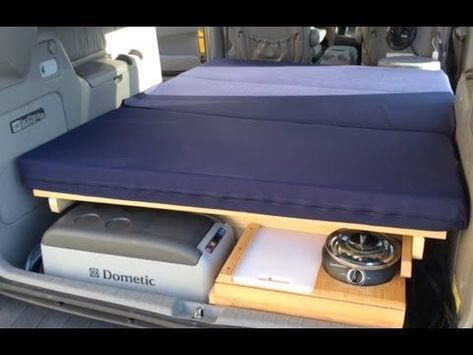 CHRYSLER PACIFICA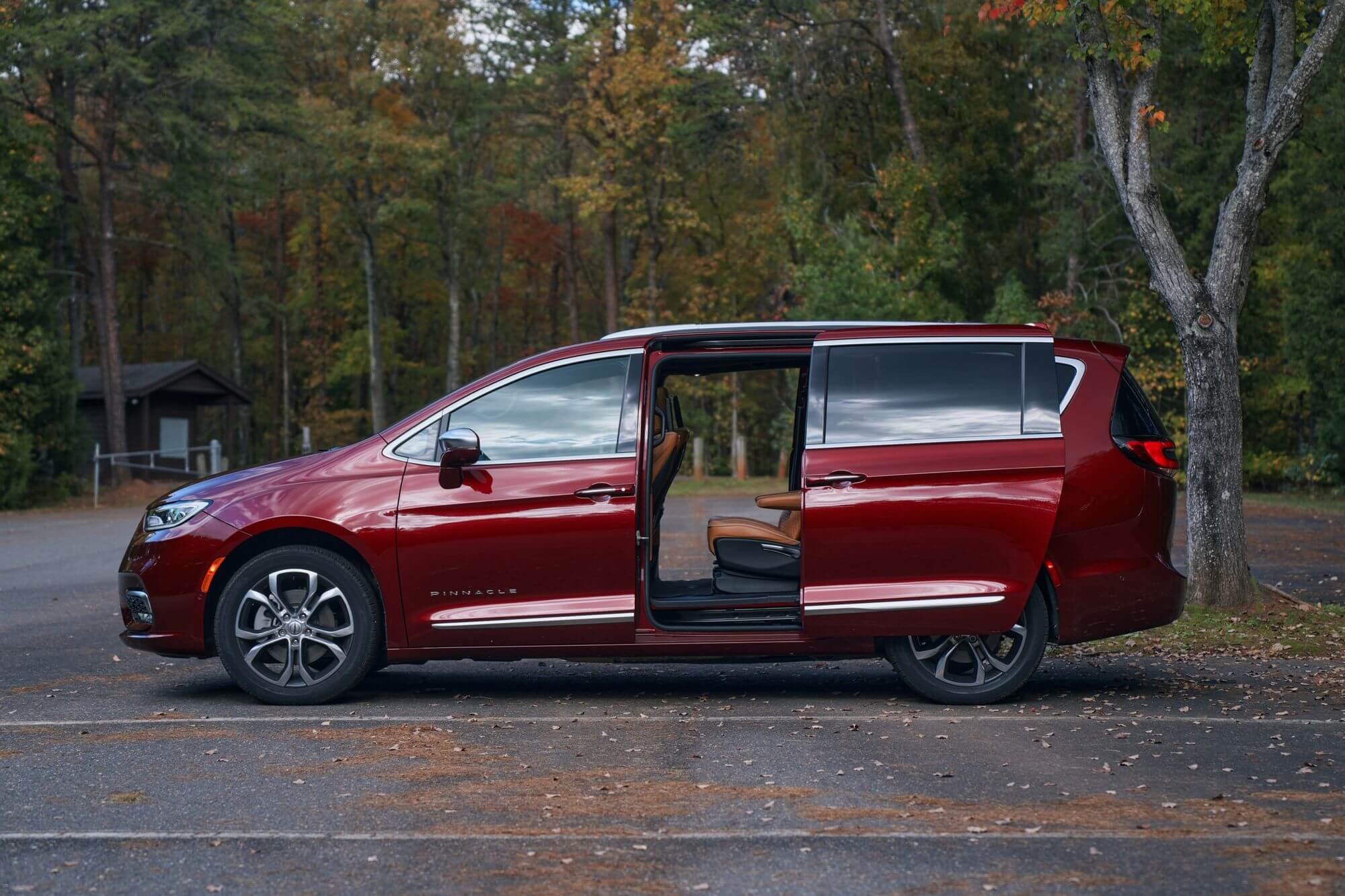 PROS
Massive interior space

Great head room. Excellent vehicle for those who are 6'+

Perfect for stealth parking in residential/business areas

Due to its larger footprint, dedicated sleeping & cargo areas are easily achieveable. Plus, (depending upon layout choice) you can still use your passenger seat to accomodate actual passengers, instead of having to fold the seat down
CONS
Noisy engines are a somewhat common issue, specifically ticking or rattling sounds

Not great for off-grid adventures or riding in difficult terrain

Average, to slightly below average MPG performance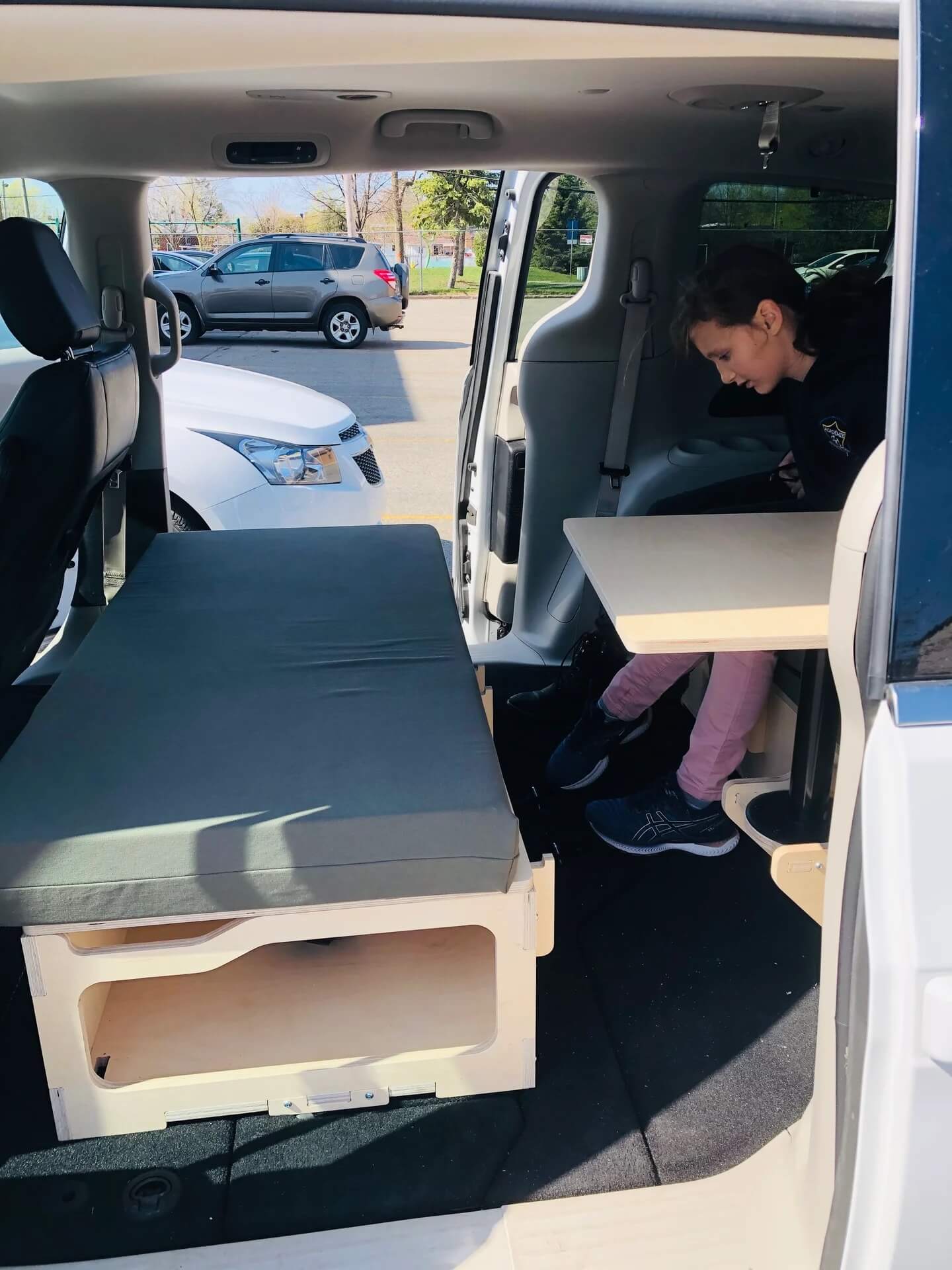 TOYOTA SIENNA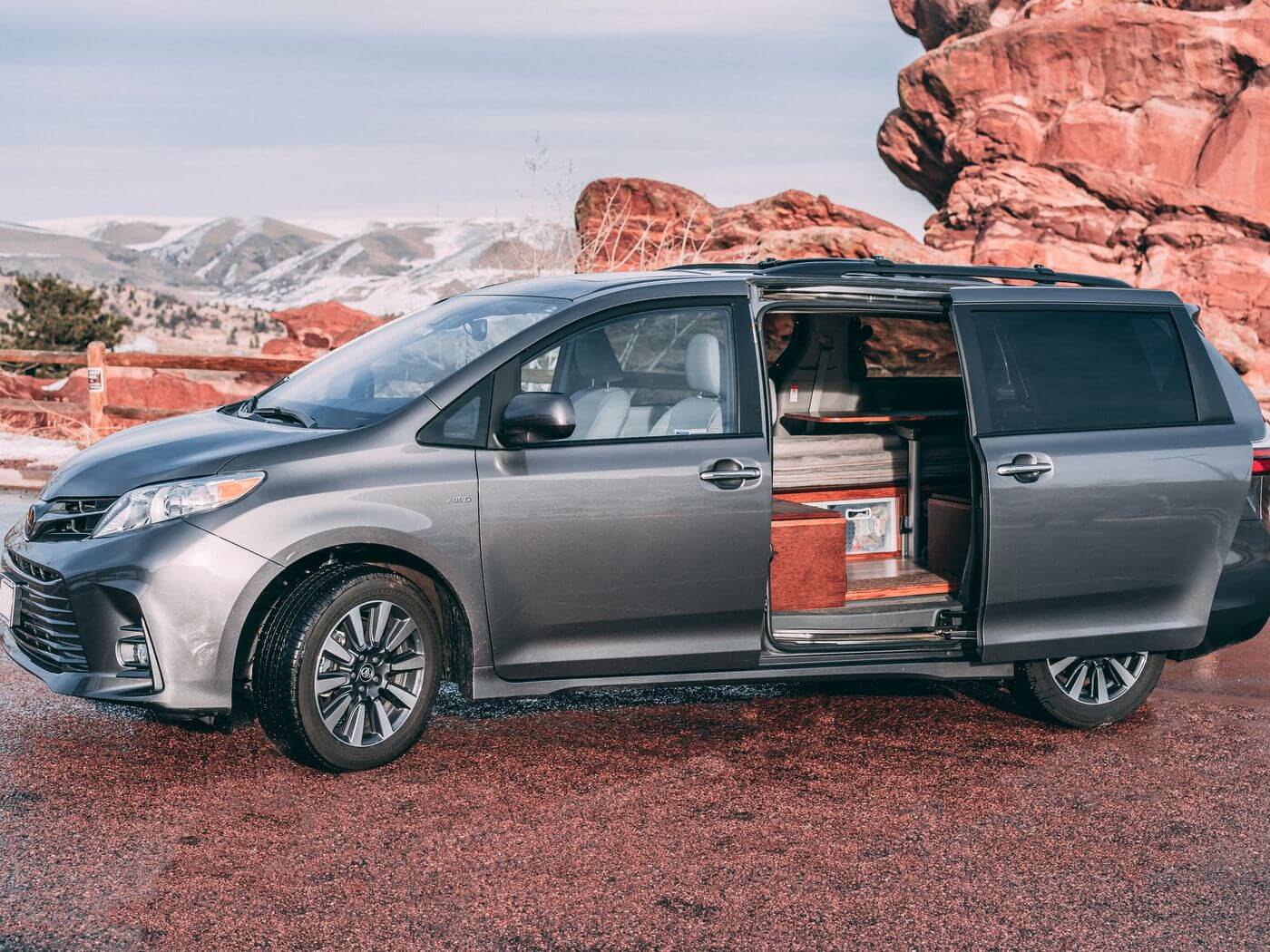 PROS
Sizable cabin space, perfect for vehicle dwellers & nomads

Able to accomodate many living configurations and set-ups

Optimal for stealth camping/parking

First being introduced in 1998, and still being sold today, there are MANY of these vehicles on the road, and finding a great deal on a used model should be rather easy

Awarded multiple 5-out-of-5 reliability ratings from Consumer Reports
CONS
Not suitable for off-grid terrain or similar areas

Common issues with Sienna's are: failure of electric siding doors, faulty oxygen sensors, and loss of vehicle power after deceleration

Subpar MPG performance. Can be a gas guzzler for active, on-the-move nomads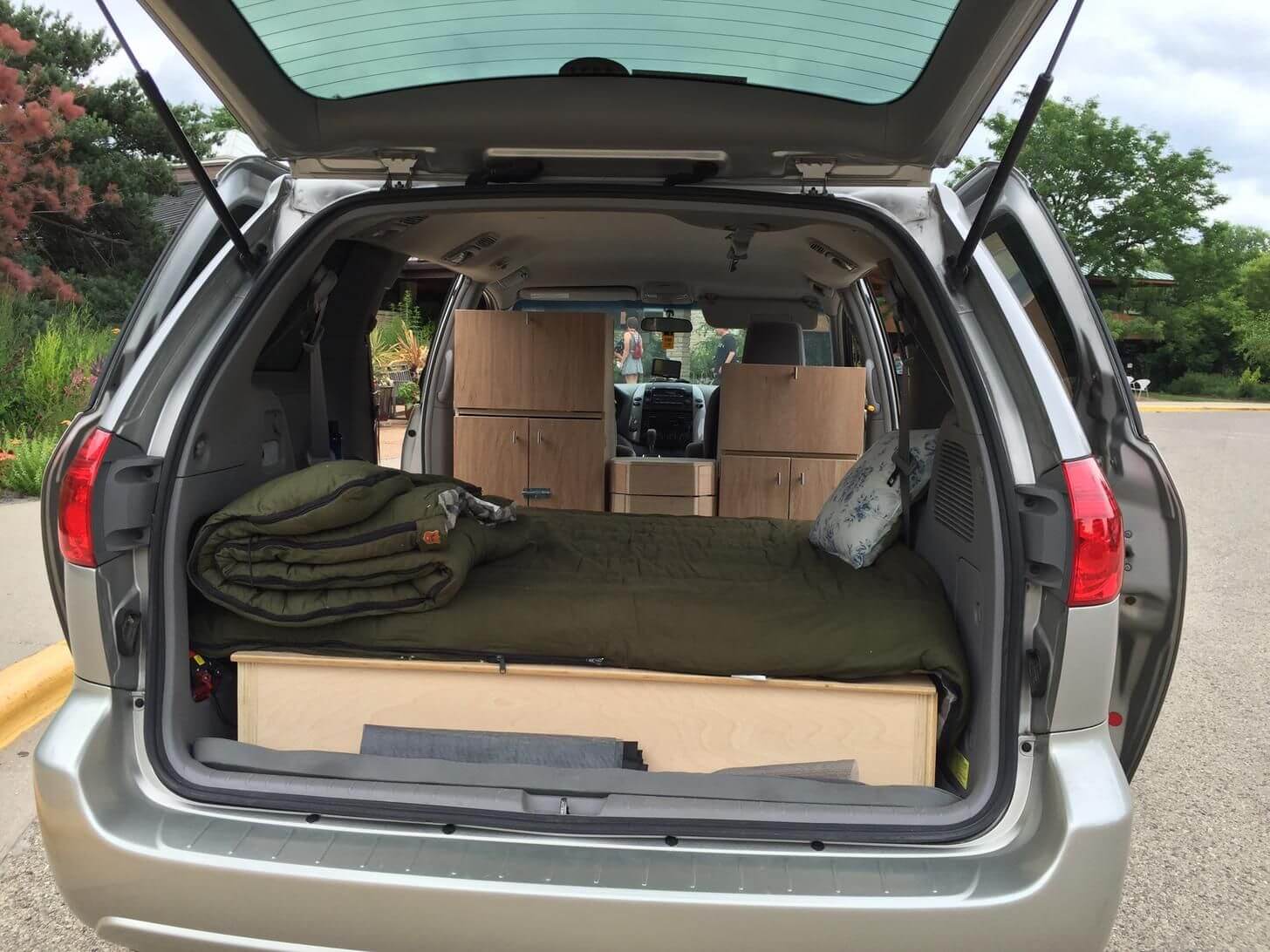 BEST SUV'S FOR CAR CAMPING AND NOMADS
KIA SOUL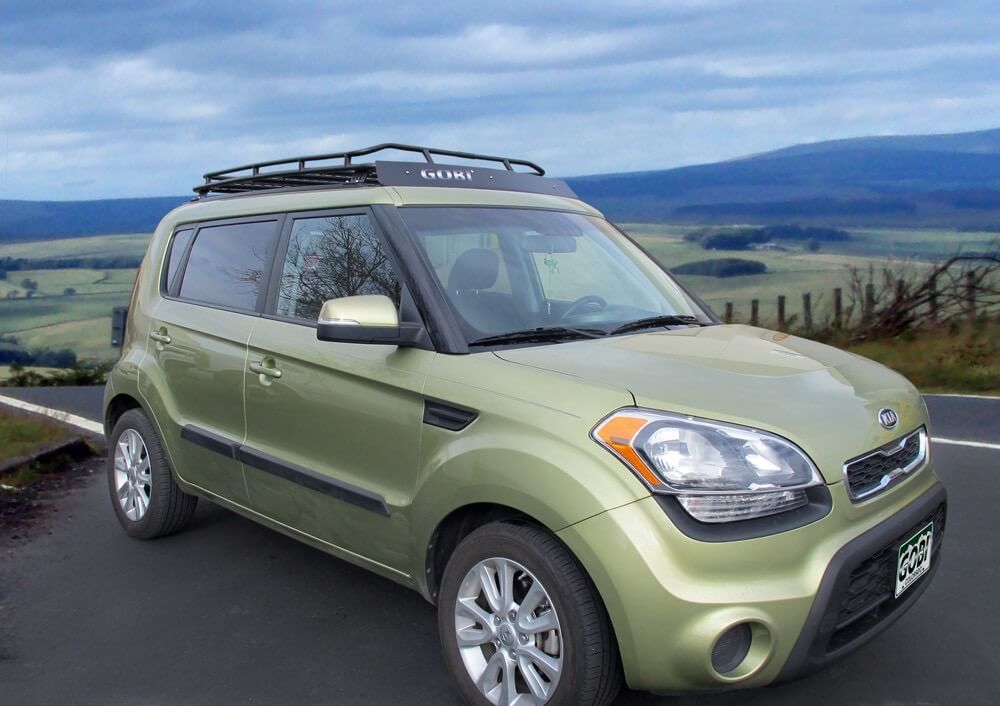 PROS
Large interior space

Excellent headroom, terrific for taller passengers

Back seats fold flat

Superb vehicle for stealth camping/parking

Due to its smaller, unusual design, can easily fit in tighter parking spaces

Fantastic deals can be found on used vehicles
CONS
Can be an oil hog. Be sure to monitor your oil level fairly frequently

Below average fuel economy/MPG performance

Blind spots on vehicle

Mediocre interior build quality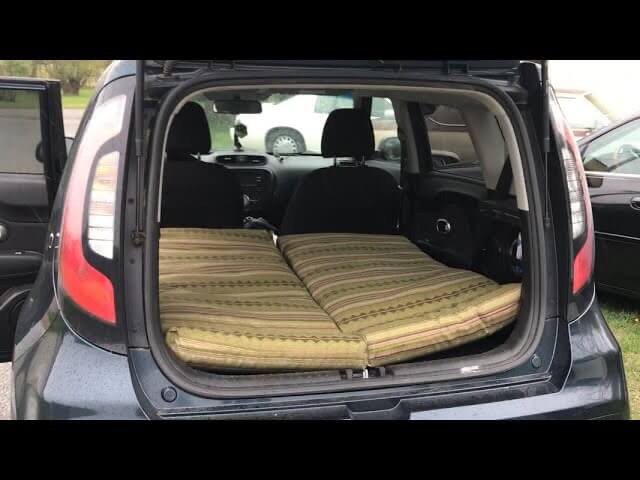 HONDA ELEMENT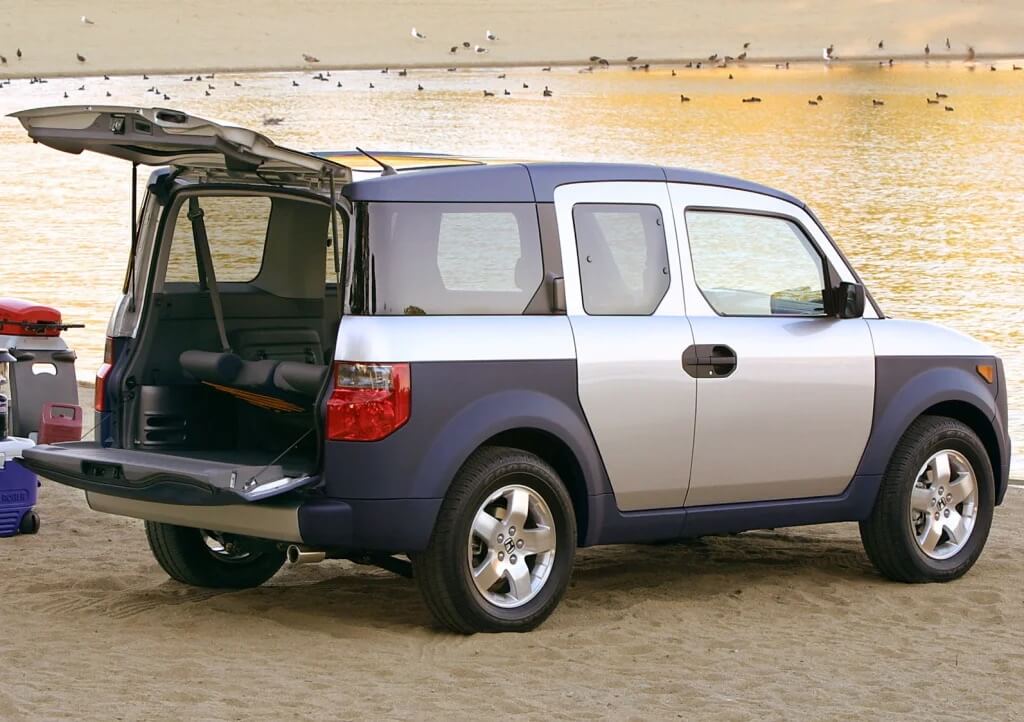 💡
While the Honda Element was discontinued in 2011, this SUV has since gained a large cult following, especially from those within the vehicle dwelling community. It's spacious design and unique styling make it an in-demand vehicle, even in 2022. A great option if you can track down a worthy used model.
PROS
Front & back seats fold flat

Back seats can be easily removed in minutes

All-wheel drive models are available

Stain-resistant seats
CONS
Boxy design makes it less fuel efficient. Subpar MPG performance

Suicide doors aren't convenient and can be cumbersome

With a strong cult following, can be tougher to find these easily nowadays, and getting a good deal on one that's in great condition might be challenging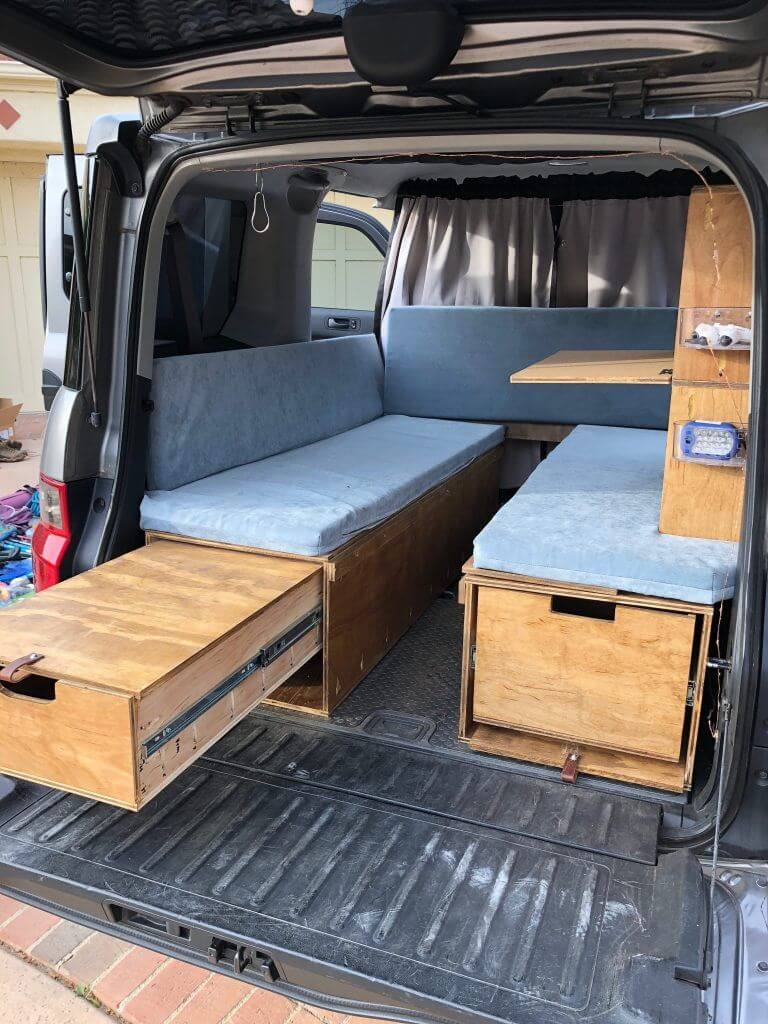 SUBARU OUTBACK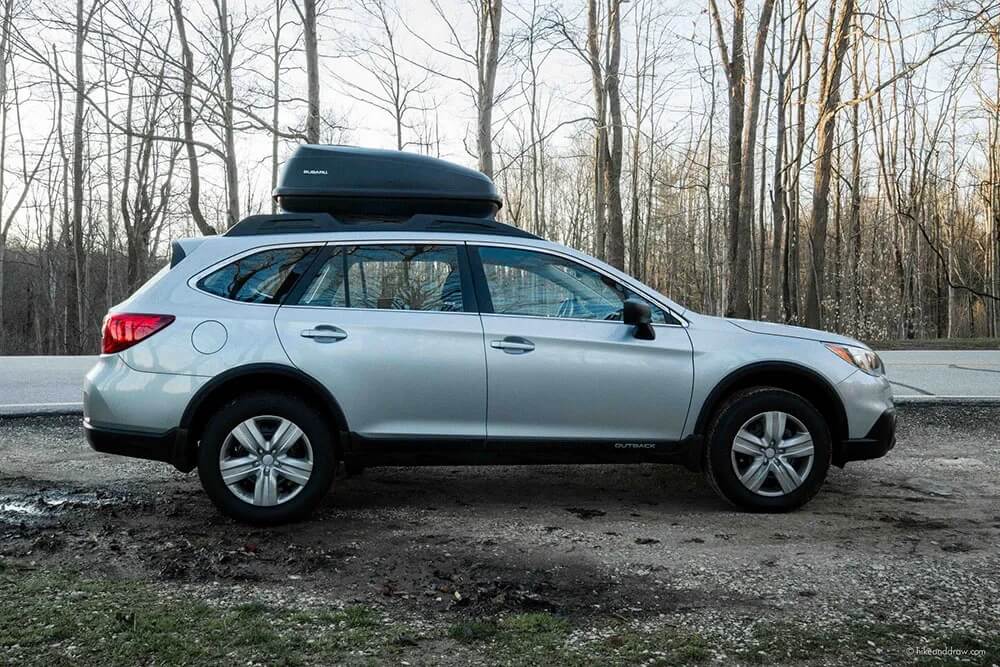 💡
The Subaru Outback is technically a "lifted wagon", which means it sits higher off the ground versus a traditional station wagon. Due to this, many refer to the Outback as an SUV or crossover vehicle, which is why I included it on this list. Regardless of how it's defined, Outback's are very popular choices - for good reason - with vehicle dwellers.
PROS
Massive amount of interior space

Great for stealth camping/parking

Standard all-wheel drive

Extra ground clearance

Excellent resale value

Top-notch safety features
CONS
Offers a somewhat sluggish drive. Slow acceleration speeds, even without multiple passengers or extra cargo

Longer size can equal more difficulty when parking

Below average MPG performance. Can be a gas guzzler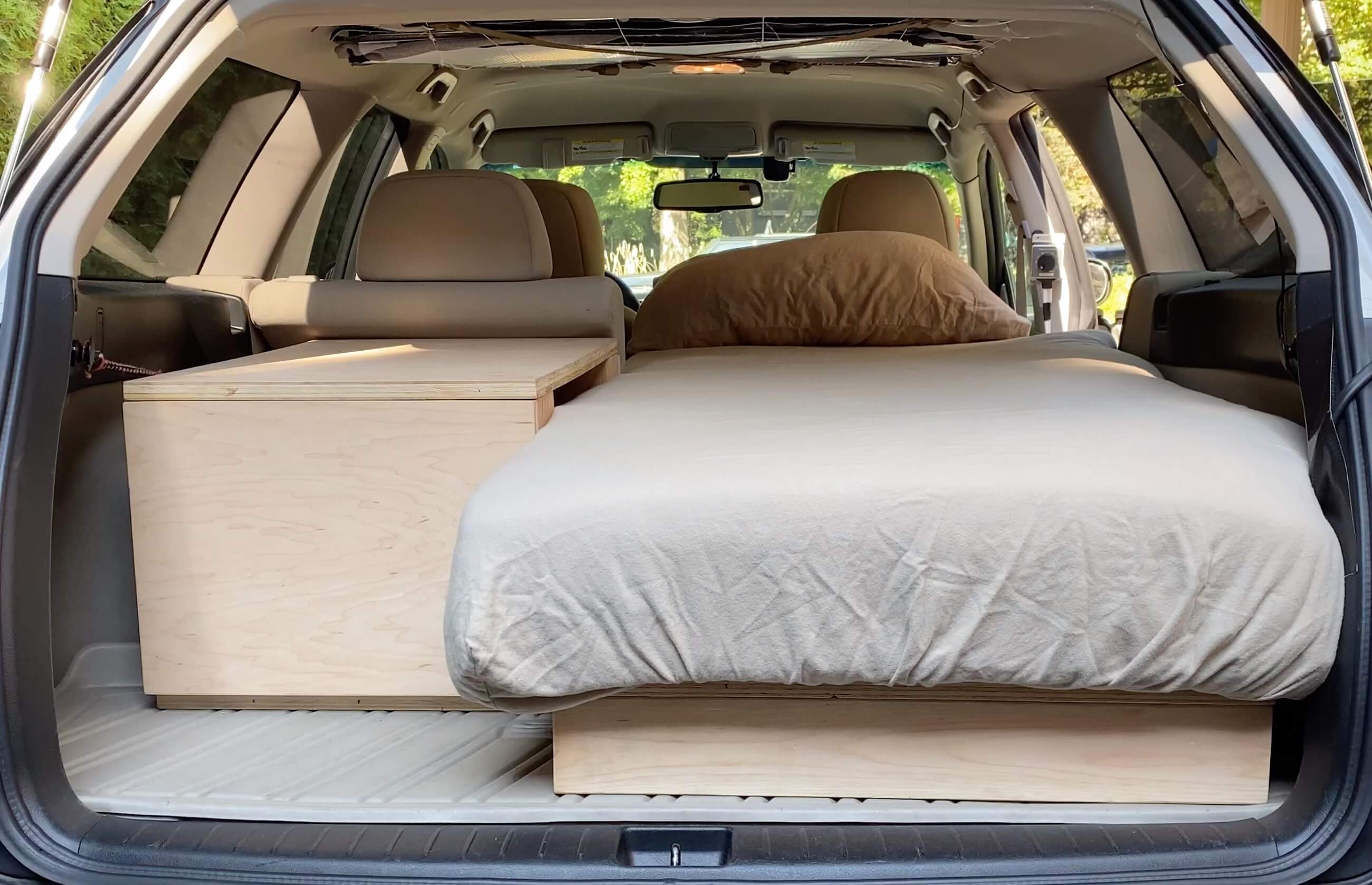 ---
RECAP
Be certain to FULLY research and inspect ANY vehicle before you buy

Do NOT purchase any vehicle based upon appearances alone

In general, the best options for vehicle dwellers and nomads to live out of are HATCHBACKS, SUV'S & MINIVANS

When buying, remember my 3 GOLDEN GUIDELINES: DEPENDABILITY, AFFORDABILITY & ADAPTABILITY
FINAL THOUGHTS
Whether you just wish to get away for an occasional weekend camping trip, or even if you desire to live permanently as a nomad, having the right vehicle is critical for comfort, safety, and peace-of-mind.
I'm confident that no matter your budget, finding a quality vehicle for these purposes is more than achievable. With a bit of legwork and some imagination, you too can "build" a great camper on wheels.
Being able to hit the road with only a vehicle and a few basic supplies can open up an entire new world, full of sights & sounds you've never experienced before. It's liberating. And if you follow my simple advice, you can even do so on a shoestring budget.
LIVE WISELY, LIVE WELL!