Budget Car Camping Tips [Ultimate Guide for Cheap Trips]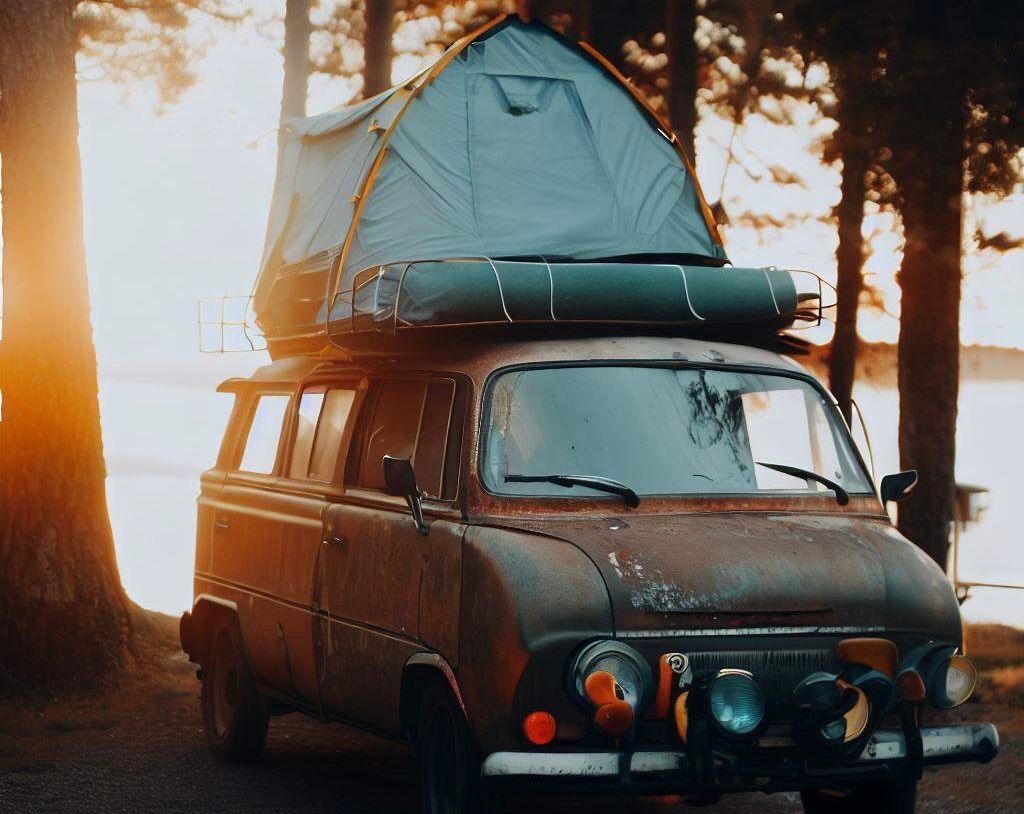 Want to go car camping but don't want to break the bank?
Fear not, I'm going to share my top budget car camping tips and tricks so you can plan the ultimate camping expedition, even if your finances are tight or you consider yourself budget-conscious!
Aside from covering the cheapest sleeping options, I'll also reveal how to eat on the cheap, where to score discounted camping gear, and a whole bunch more.
And away we go!
In a nutshell: The key to planning a budget car camping trip is to avoid purchasing any gear or equipment that isn't absolutely necessary. This means using items which you already own that can be repurposed for camping aims. By doing this, in addition to staying at free or low-cost campsites, you can enjoy a fantastic camping excursion on the cheap, without sacrificing comfort and enjoyment.
---
Budget Car Camping Trip & Free Camping Options [Overview]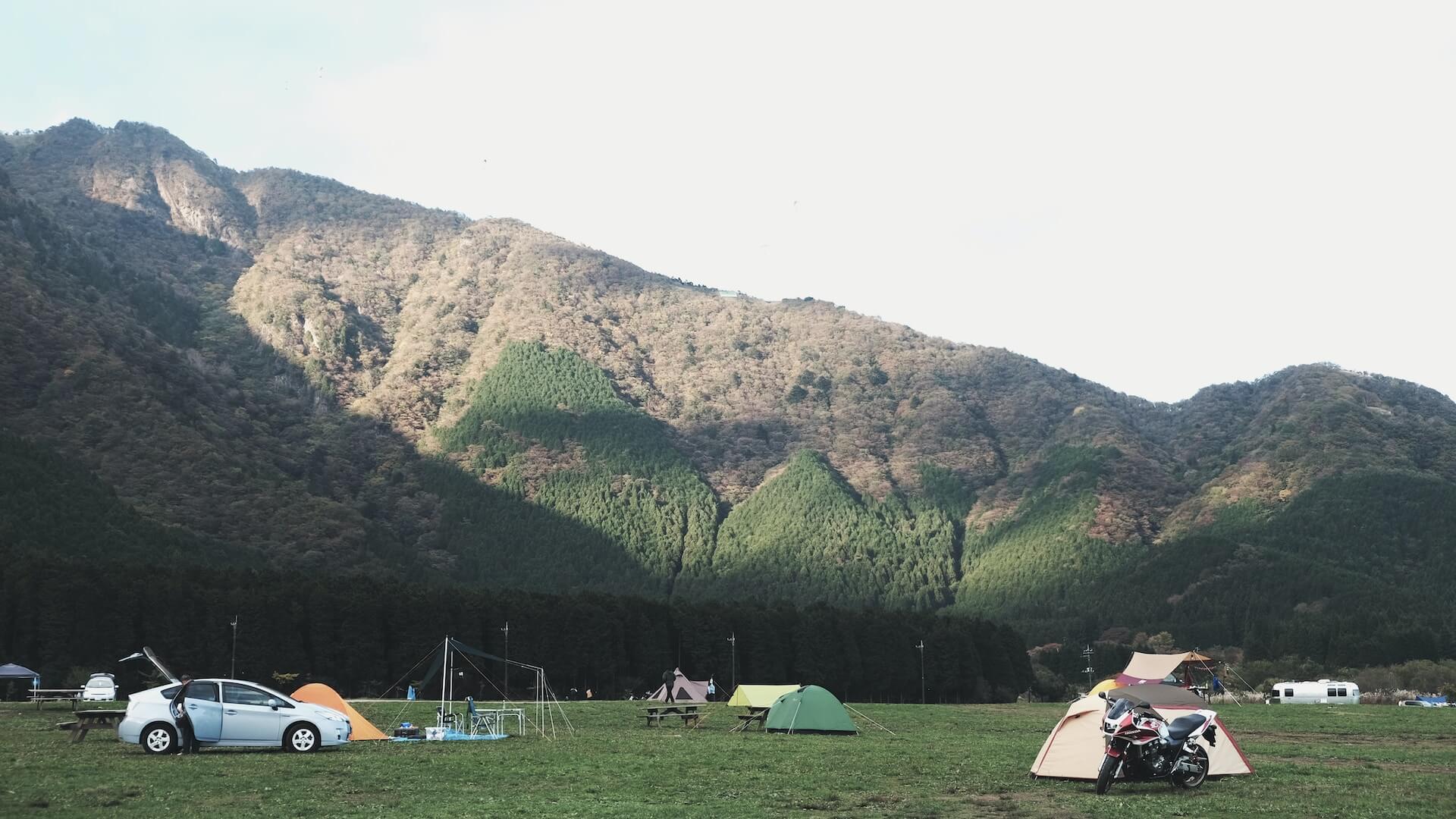 Choosing the Right Campsites
Finding the right campsite is essential for a budget car camping trip. Researching campgrounds ahead of time to find the most affordable options is key.
Some campsites offer free or low-cost camping, like National Forests or Bureau of Land Management (BLM) areas. You can also look for seasonal discounts and special deals.
Free campsites: National Forest and BLM areas often provide free camping opportunities. Check online resources like freecampsites.net to find free options near your destination.
Public campgrounds: State and national parks, as well as regional and local parks, often provide low-cost camping options.
Off-peak seasons: To save money, consider camping during off-peak seasons when prices tend to be reduced.
Budget-Friendly Car Camping Gear
Investing in budget-friendly car camping gear ensures a cost-effective trip. Use these tips to decrease your gear expenses:
Rent or borrow: Rent or borrow equipment from friends or online shops if you don't plan on car camping frequently.
Second-hand gear: Look for used equipment on Craigslist and Facebook Marketplace, garage sales, or thrift stores to save money.
Multipurpose items: Opt for gear that serves multiple functions, like a plastic storage bin that can also be used as a small table.
DIY solutions: Use everyday household items, such as a beach cooler to store your food or bringing pillows and blankets from home.
Cheapest Times to Go Car Camping
Timing your car camping trip can significantly impact your budget. Consider the following factors when planning your trip:
Off-season: Camping during off-peak times, like early spring or late fall, can result in lower campground fees and reduced gear costs.
Weekdays: Plan your trip during weekdays, as campgrounds are usually less crowded and often offer lower rates compared to weekends.
Weather conditions: Avoid extreme weather conditions as they can not only make camping unpleasant but might also require additional gear, increasing costs.
---
Car Camping Checklist Essentials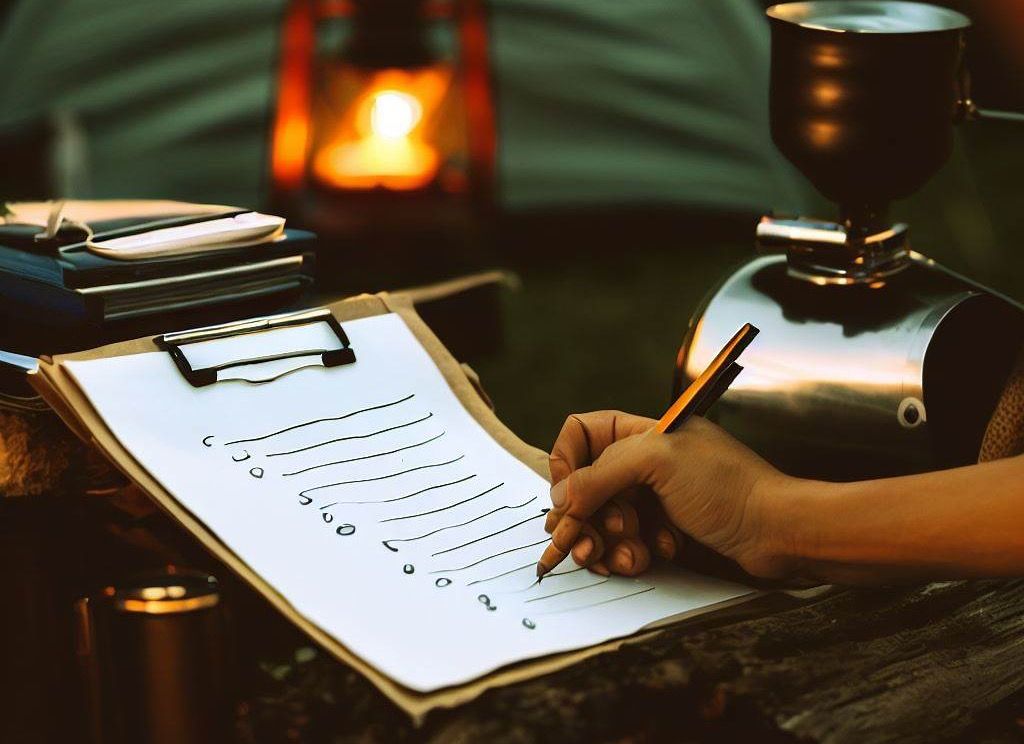 Choosing a Comfortable Car
💡
It helps to make a camping checklist before you start packing. Trust me, if you can forget something, you usually will if it's not written down!
Since saving money is the goal, the cheapest way to go camping is to use whatever car you already have. However, if this isn't an option due to size limitations, reliability of the vehicle, etc., then follow the tips below to pick an appropriate rental vehicle for your adventure.
You'll want to pick a vehicle that is comfortable and spacious enough to accommodate your needs. Ideally, your car should have enough space for your camping gear and allow you to sleep comfortably. Also, make sure the vehicle you choose is suitable for the terrain you'll be camping in. Vehicle types to consider…
Standard car
Hatchback
Minivan
SUV
Conversion Van
Sprinter Van
Pro tip: If sleeping in a smaller car, try folding down the back seats to create more room for laying down.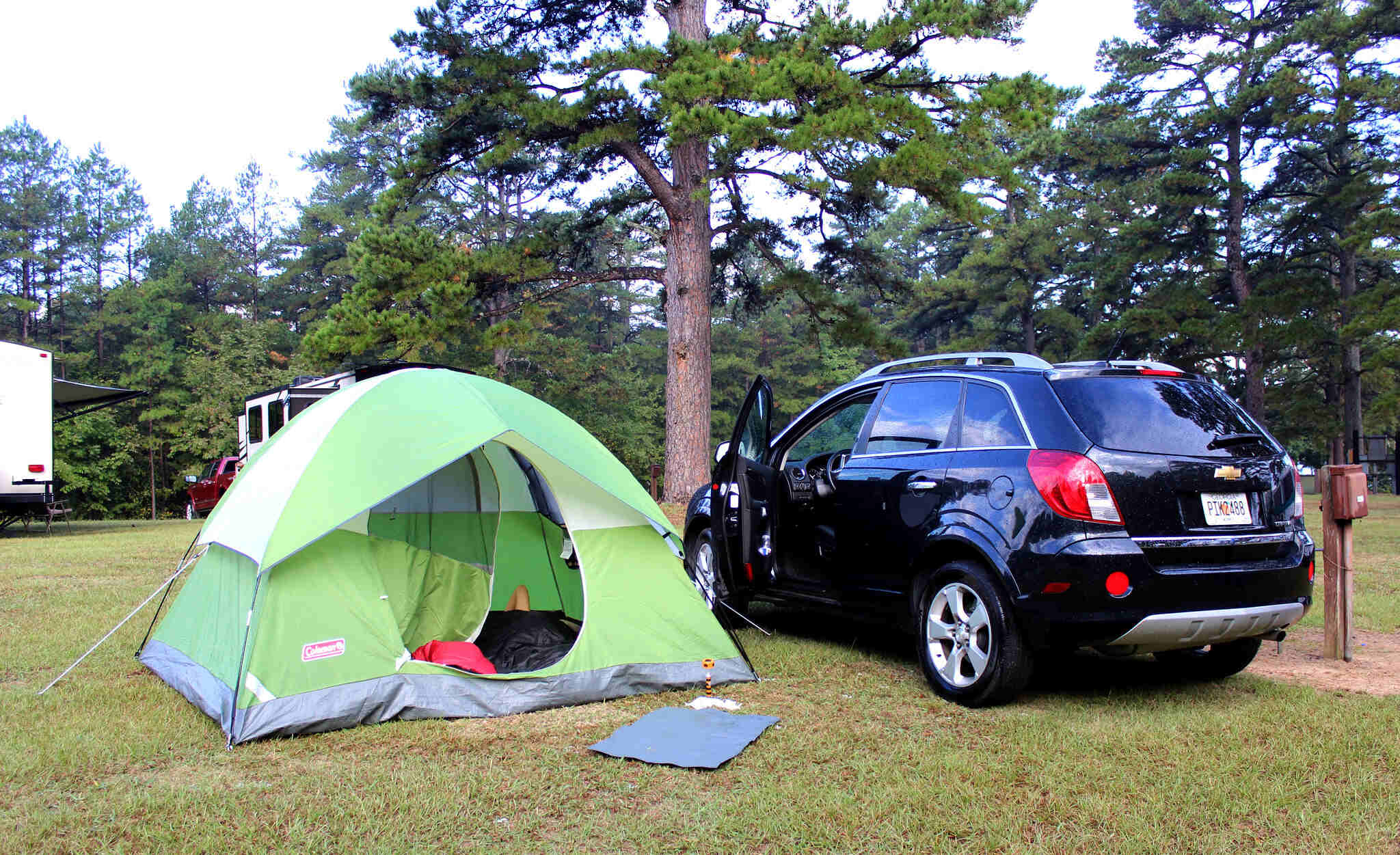 Food and Kitchen Camping Essentials
For a budget-friendly car camping trip, it's important to focus only on essential items for your camp kitchen. Here are the must-haves:
Portable stove: A compact backpacking stove or a single-burner camping stove will do the job. Any propane or butane type is fine.
Cookware: Bring a lightweight pot or pan, along with utensils like a spatula, spoon, and a sharp knife.
Tableware: To keep it simple, pack reusable plates, cups, and cutlery.
Food storage: Bring sturdy plastic containers or resealable bags to store your food.
Plan your meals ahead and choose easy-to-prepare ingredients. Don't forget essentials like cooking oil, salt, and pepper.
One-pot meals like franks & beans, canned soups, pasta and rice dishes are cheap, fast, and easy to make!
💡
You don't need a large, expensive stove. If you'll be camping alone, backpacking stoves are cheaper & lightweight. For a larger group, a one or two burner stove will do just fine.
Sleeping Arrangements
Forget about wasting money on sleeping gear! Bringing items from home is is easier & free!
For a comfortable night's sleep, do these things:
Sleeping pad: A folded up blanket makes a super comfortable sleeping base. Pillows are great options, too. No need to purchase a sleeping pad.
Sleeping bag: If the weather will be colder or if you get chilly at night, sleeping in your pajamas under a heavy blanket is a great trick to avoid buying a sleeping bag.
Sleep under the stars: If you choose not to sleep inside of your vehicle, you can either buy a cheap tent, or try sleeping out in the open on a clear patch of grass or ground. If you're feeling adventurous, here's a few easy tutorials on building a simple lean-to type shelter.
---
Free Car Camping Campsites, National Parks, and Low-Cost Options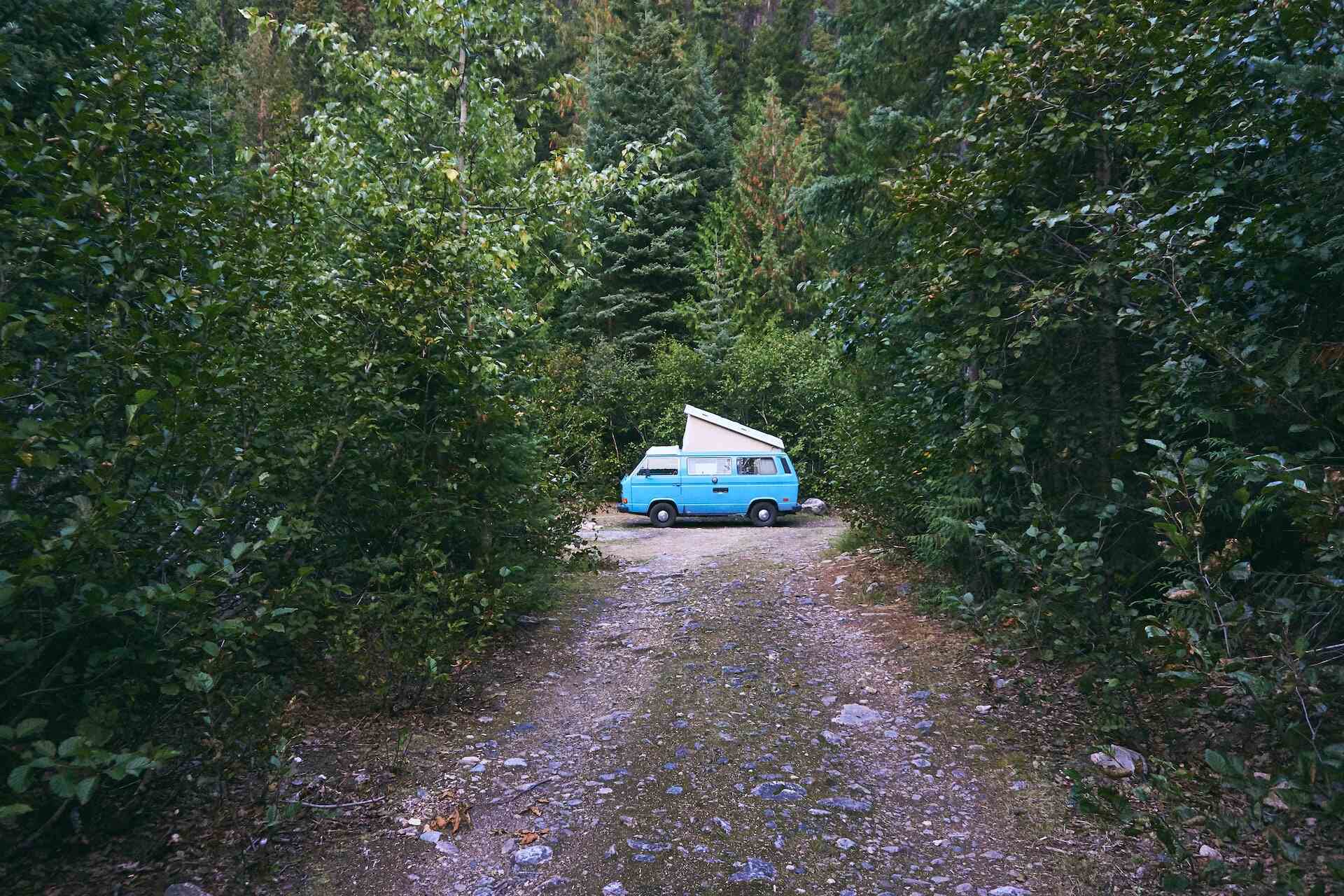 How to Find Free Campsites
To find free car camping spots, start by researching public land, such as national forests, the National Park Service, and Bureau of Land Management (BLM) areas. These locations often allow dispersed camping for free or with a minimal fee.
Additionally, utilize online resources like FreeCampsites.net and Campendium to search for free campgrounds near your desired destination.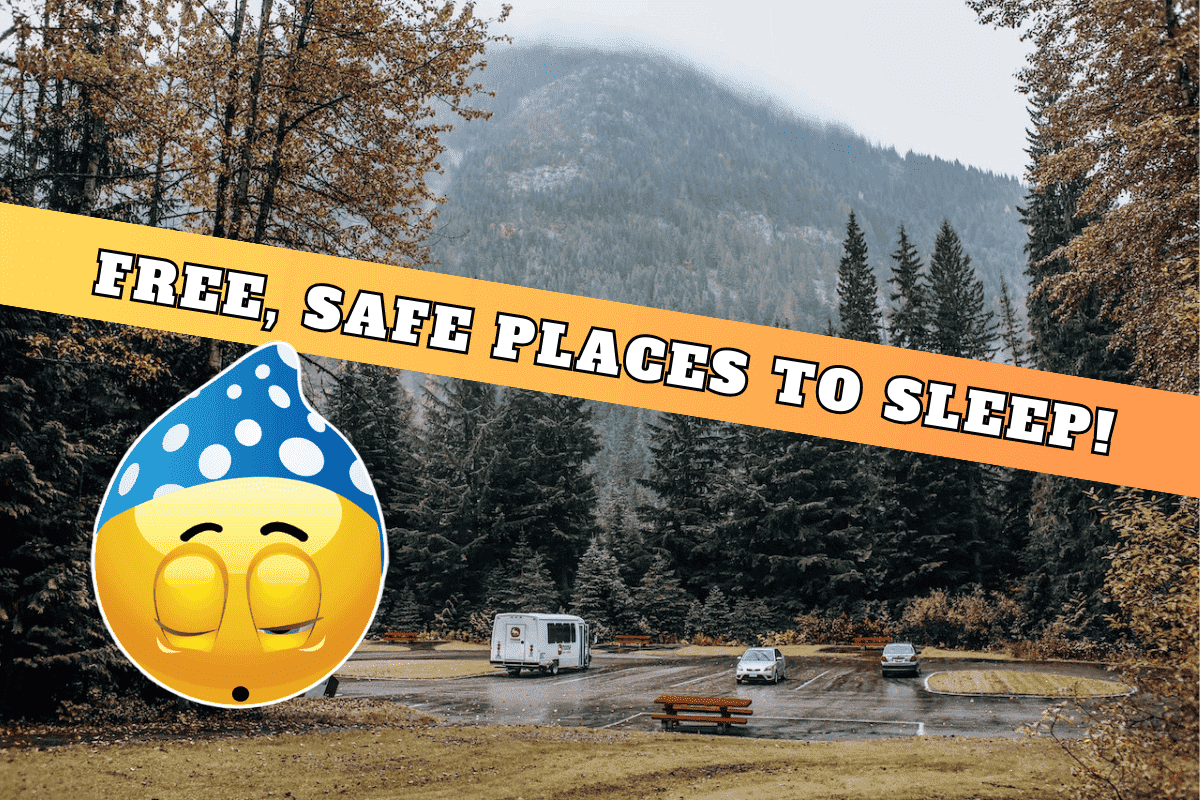 Cheap Yet Comfortable Campgrounds
If you prefer a more developed campground (with electrical hook-ups, water, showers, etc.) while still maintaining a budget, these will be your best options:
State and county parks: These parks often have affordable campgrounds with amenities like restrooms, showers, and picnic tables.
National Park Service campgrounds: Despite being in high-demand areas, NPS campgrounds typically provide basic amenities at a reasonable price.
Private campgrounds: Some privately-owned campgrounds offer competitive rates and unique features like swimming pools or playgrounds. Compare prices and read reviews to find the best option for your needs.
---
Budget-Friendly Camping Kit Meals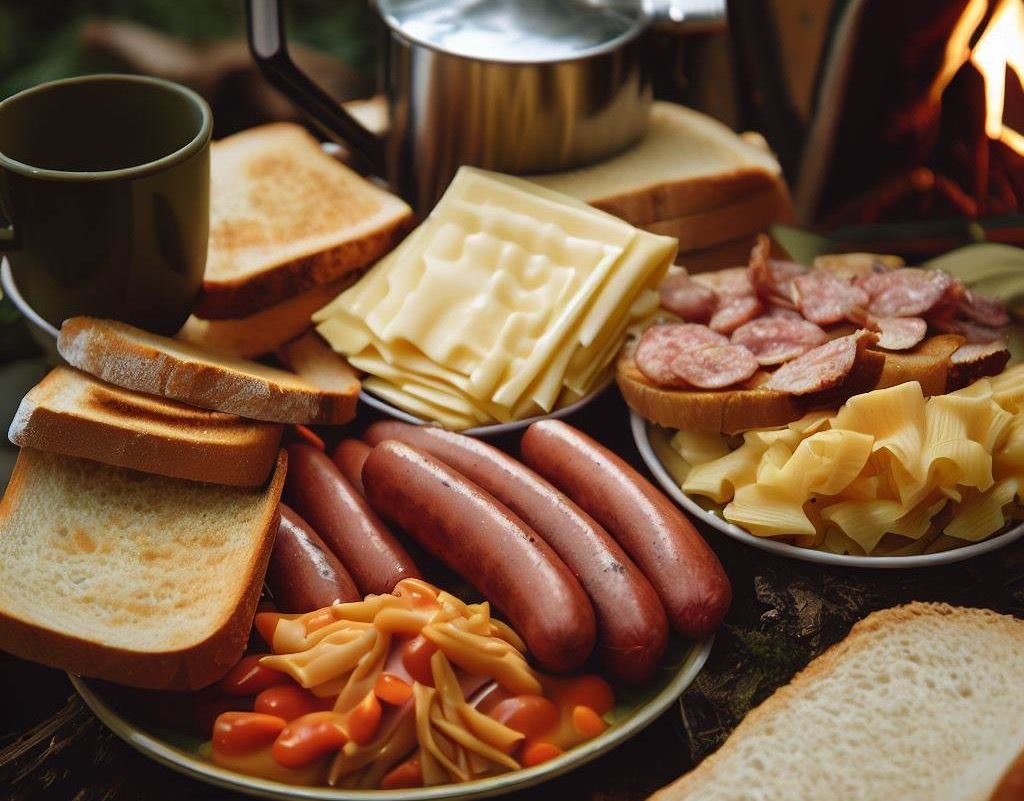 Cheap and Easy Camping Meals
When planning your car camping trip, focus on budget-friendly and easy-to-make meals. Pasta dishes like spaghetti or macaroni and cheese are always a popular choice.
Opt for canned food such as beans, tuna, or canned vegetables as they are affordable and easily heated on a camping stove. For breakfast, consider instant oatmeal, hard-boiled eggs or granola bars that don't require a lot of preparation.
Other cheap, easy foods…
Peanut butter & jelly sandwiches
Hummus
Fresh fruits & veggies
Trail mix
Ramen and canned soups
Cold cuts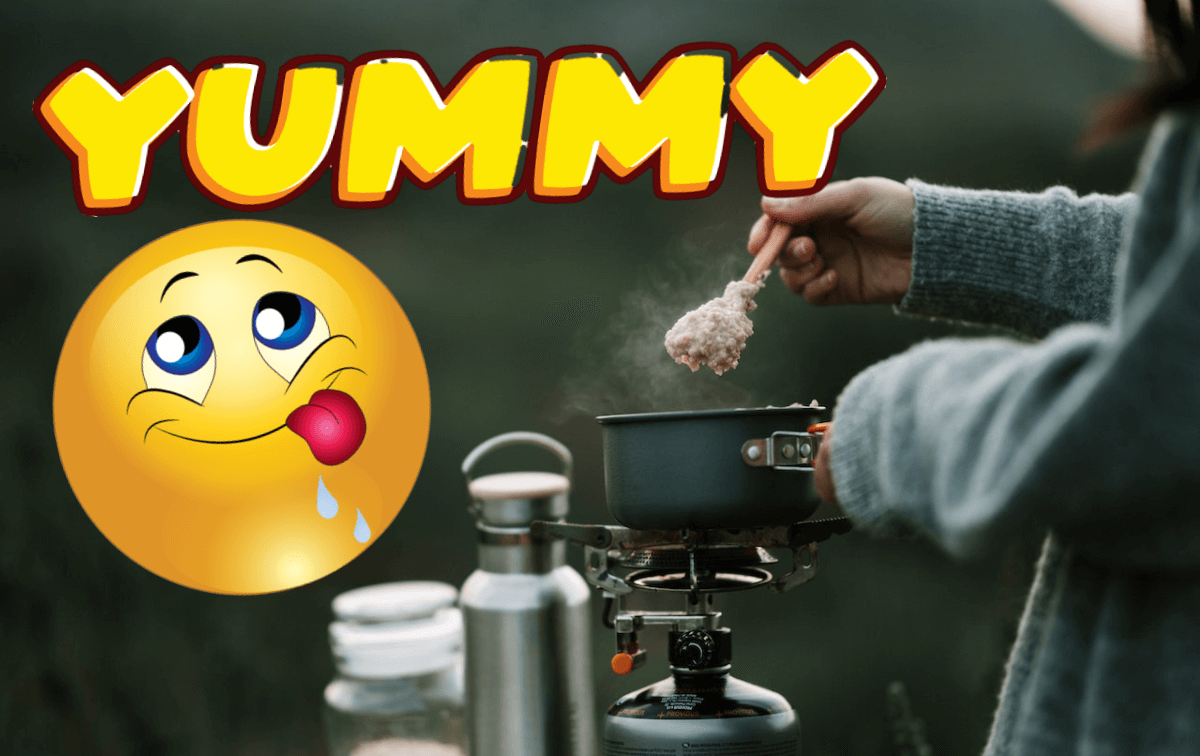 How to Pack Your Cooler
A cooler is essential for preserving perishables during your car camping trip. While a Yeti cooler is considered a top-of-the-line option, they are super expensive.
If you have a beach cooler around your house, that is perfect to bring! If not, and money is tight, considering buying one of those cheap styrofoam coolers they sell in supermarkets or big box stores. While these aren't the best, they are good enough for a 3 or 4 day camping trip.
To maximize the efficiency of your cooler:
Pre-cool your items: Chill all your items before putting them in the cooler to reduce the overall temperature.
Pack frozen items: Use your frozen goods as temporary ice packs to help retain cold air.
Layer: Keep a layer of ice or ice packs at the bottom, place perishables in the middle, and cover them with another layer.
Avoid excess air: Fill the empty spaces with additional ice packs, ice, or foam to reduce air circulation.
Using a Camping Stove on a Budget
A camping stove is a vital piece of equipment for cooking during your trip. To cut down costs, consider the following:
Make one-pot meals: No need to buy a pricey, multi-burner camping stove. Making one-pot meals saves money, time, and prevents from having to lug along multiple pieces of cookware.
Bring leftovers from home: If you'll only be going on a camping trip for a few days, try bringing leftovers from home. This is not only cheaper, but doing so can also cuts down on cooking time, since reheating these meals is quick.
Efficiency: When you cook, keep pots and pans covered to trap heat, and avoid opening the lid too often, as this wastes fuel and prolongs cooking time.
---
Finding Used and Cheap Car Camping Gear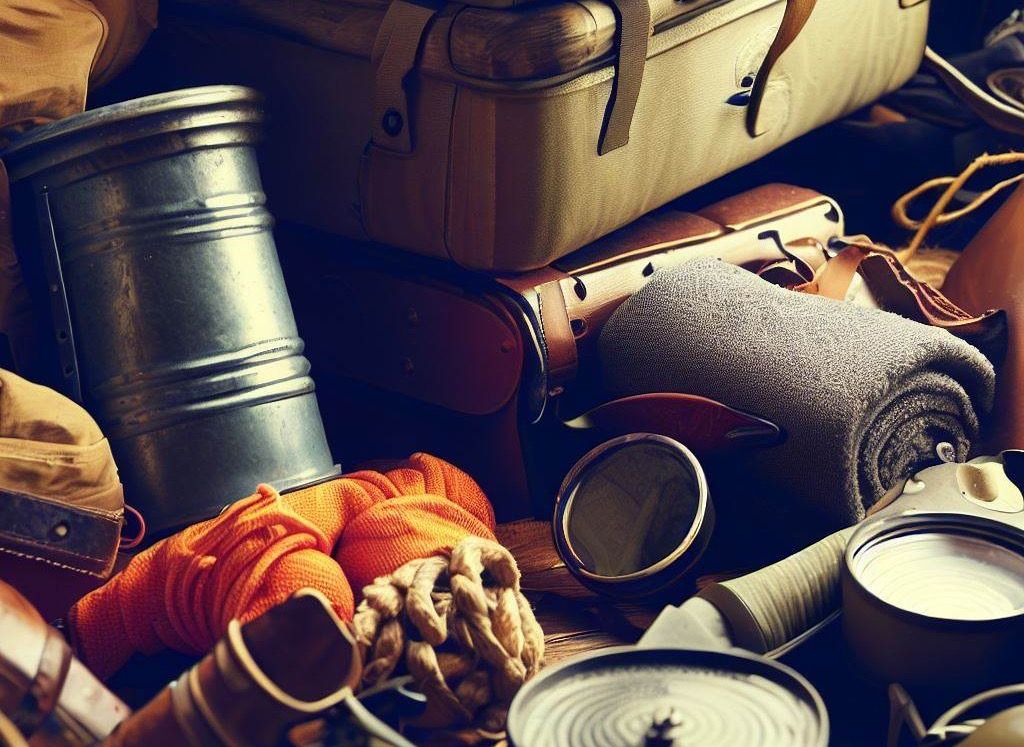 Where to Buy Used Camping Gear
To start car camping on a budget, finding used and cheap gear is essential. First, check your local thrift stores and consignment shops for affordable camping essentials like tents, sleeping bags, and cooking gear. Websites like Craigslist, eBay, and Facebook Marketplace can also be useful for sourcing used camping equipment at lower prices.
Don't forget to ask your friends and family if they have any gear they no longer use or that they'd be willing to lend you. Additionally, REI's Used Gear and GearTrade offer platforms for individuals to sell and trade their gently-used camping items.
Maintenance and Repair of Used Gear
Once you have acquired your used gear, inspect it thoroughly for any damage or wear. For a used tent, check that all poles, stakes, and zippers are functional and that the tent fabric is free of holes. If the waterproof coating has started to peel, you can restore it using a tent sealant or waterproof spray.
To maintain your sleeping bag, ensure that it is clean and properly stored when not in use. If the down filling becomes compressed, you can manually fluff it or place it in a large dryer with a few clean tennis balls to restore its loft.
For cooking gear like stoves, give them a thorough cleaning and functionality test to avoid issues during your trip. Make sure to bring a repair kit for minor on-the-go fixes.
By investing your efforts into finding used and cheap gear and maintaining it properly, you can fully enjoy car camping without breaking the bank.
---
Respecting the Outdoors - Leave No Trace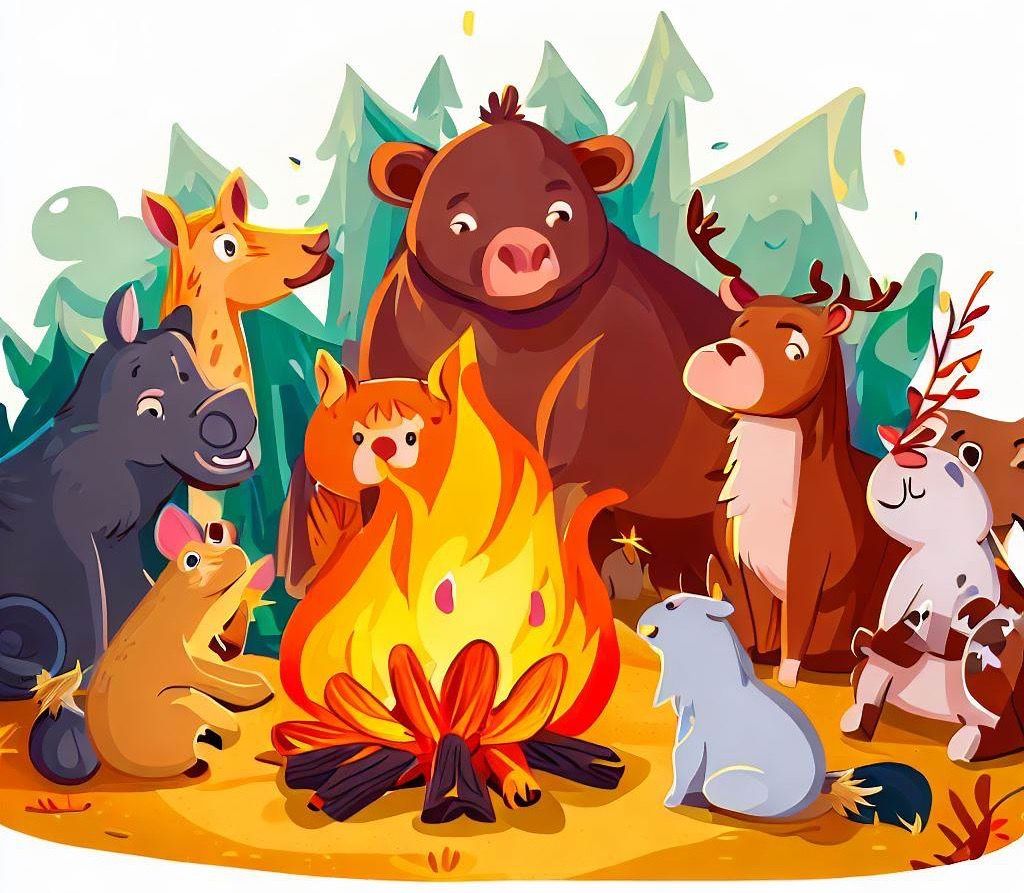 Leave No Trace Principles
It is crucial to follow the Leave No Trace principles when you spend time outdoors. This approach ensures that nature remains undisturbed and pristine for future generations to enjoy. Remember to:
Plan ahead and prepare: This will help you minimize your impact on the environment.
Travel and camp on durable surfaces: Stick to established trails and campsites, and avoid trampling on vegetation.
Dispose of waste properly: Pack out all trash and litter, and use designated bathroom facilities whenever available.
Leave what you find: Do not pick plants or disturb wildlife, and avoid altering the natural environment in any way.
Minimize campfire impact: Use camp stoves for cooking, and keep any campfires small and contained.
Respect wildlife: Observe from a distance and do not feed or approach animals.
Be considerate of other visitors: Keep your noise levels down and always give other campers their space.
Be Aware of Camping Laws and Regulations
Following the laws and regulations of your camping location is essential for a stress-free experience and to demonstrate your commitment to preserving the great outdoors. Some things to keep in mind include:
Permits and fees: Check whether your campsite requires any permits or fees and secure them accordingly before your trip.
Fire restrictions: Be aware of any fire restrictions in place and adhere to them strictly.
Pet policies: Follow the rules regarding pets, ensuring they are on a leash when required, and cleaning up after them.
---
Frequently Asked Questions when Going Camping
What are some affordable car camping essentials?
You don't have to spend a lot of money to have a great car camping experience. The biggest "secret" is to use whatever you already have, and adapt it for camping purposes. Blankets can be used instead of sleeping bags, a yoga or gym mat instead of a sleeping pad, a beach cooler to store your food during the trip, etc.
If you do need to buy gear, it's important to only focus on the essentials when car camping on a budget: a good quality tent, camping stove, and cooler. Affordable options can be found at discount stores or on sale during off-season. Garage/yard sales are another great place to find used gear.
Which budget-friendly tents are easy to set up?
Budget-friendly tents that are easy to set up include pop-up tents and dome tents. These options typically have fewer poles and can be assembled in a matter of minutes. Brands like Coleman and Ozark Trail offer budget-friendly options that still maintain good quality.
How can I save money while car camping?
To save money while car camping, try the following tips:
If possible, use your own vehicle instead of renting another one.
Cook your own meals on a portable camping stove rather than eating out.
Choose free or low-cost campsites.
Buy used camping gear or use items that you already have at home.
Try to travel during off-peak travel seasons, as everything from gas to campgrounds will be cheaper
What are some basic car modifications for camping?
There are a few basic modifications that can be helpful for car camping:
These are all optional if you want to go the extra mile…
Installing a roof rack to transport camping gear.
Adding window shades or curtains for privacy and sun protection.
Using a cargo organizer or storage bins to keep gear organized.
Buying a portable power station or power bank to charge electronic devices.
What safety precautions should be taken when sleeping in a car?
When sleeping in your car, follow these safety precautions:
Park in a safe and legal location.
Keep windows cracked for ventilation but not enough for someone to reach in.
Lock all doors and keep a key or remote nearby.
Keep a flashlight and phone charger accessible in case of emergency.
How can I make car camping more comfortable on a budget?
Here are some suggestions to make car camping more comfortable on a budget:
Buy a used or discounted sleeping pad or air mattress for added insulation and cushioning.
Hang a battery-powered LED lantern for better lighting at night in your car or at the campsite.
Create makeshift window shades or curtains out of a dark sheet or tarp for privacy and to block out sunlight.
Bring extra blankets or a sleeping bag for added warmth.
---
Final Thoughts about Car Camping on a Budget
As you can see, there are lots of ways to go car-camping on every budget level! And one of the best ways to save money is by utilizing whatever gear you already own.
If that's not possible, you can still save a bundle on a sweet car camping setup by buying used gear or discounted items online.
Aside from gear, planning your trip during off-peak travel season and staying at free or low-cost campsites is another route to ensure that your next camping adventure remains within your budget.
Remember…the best camping experience doesn't have to be the most expensive!
LIVE WISELY, LIVE WELL!