Rental Cars for Camping [How to Choose the RIGHT Vehicle]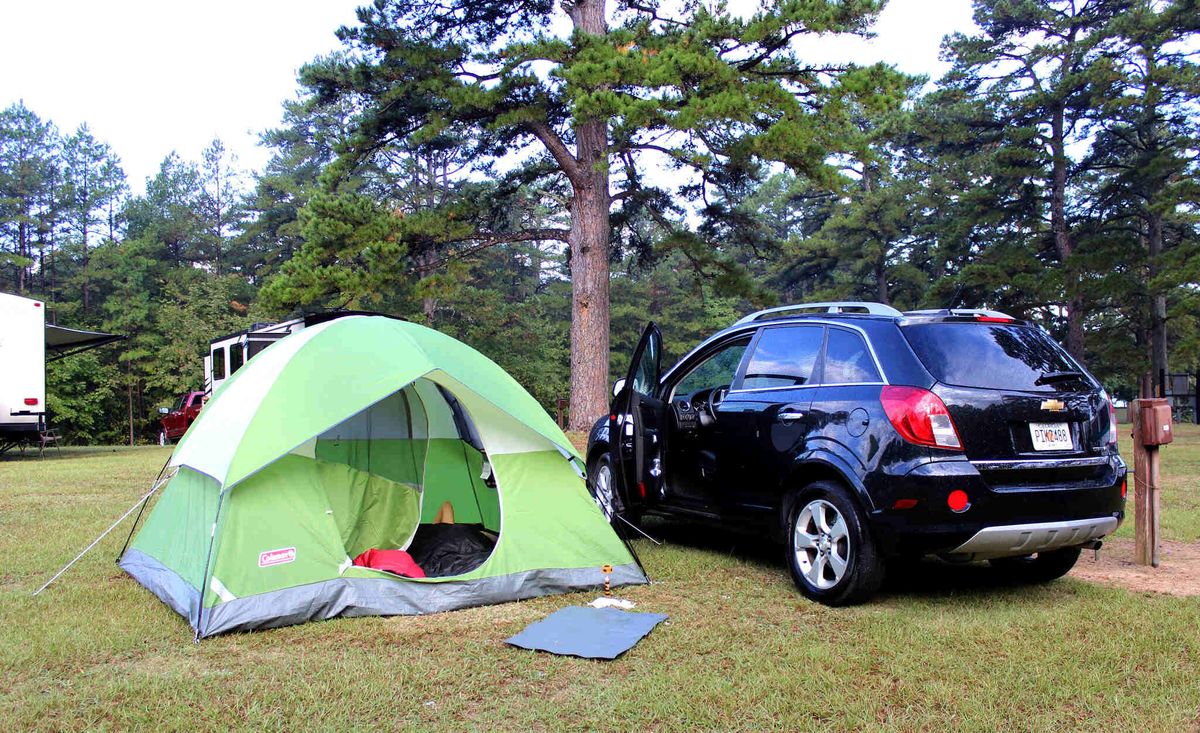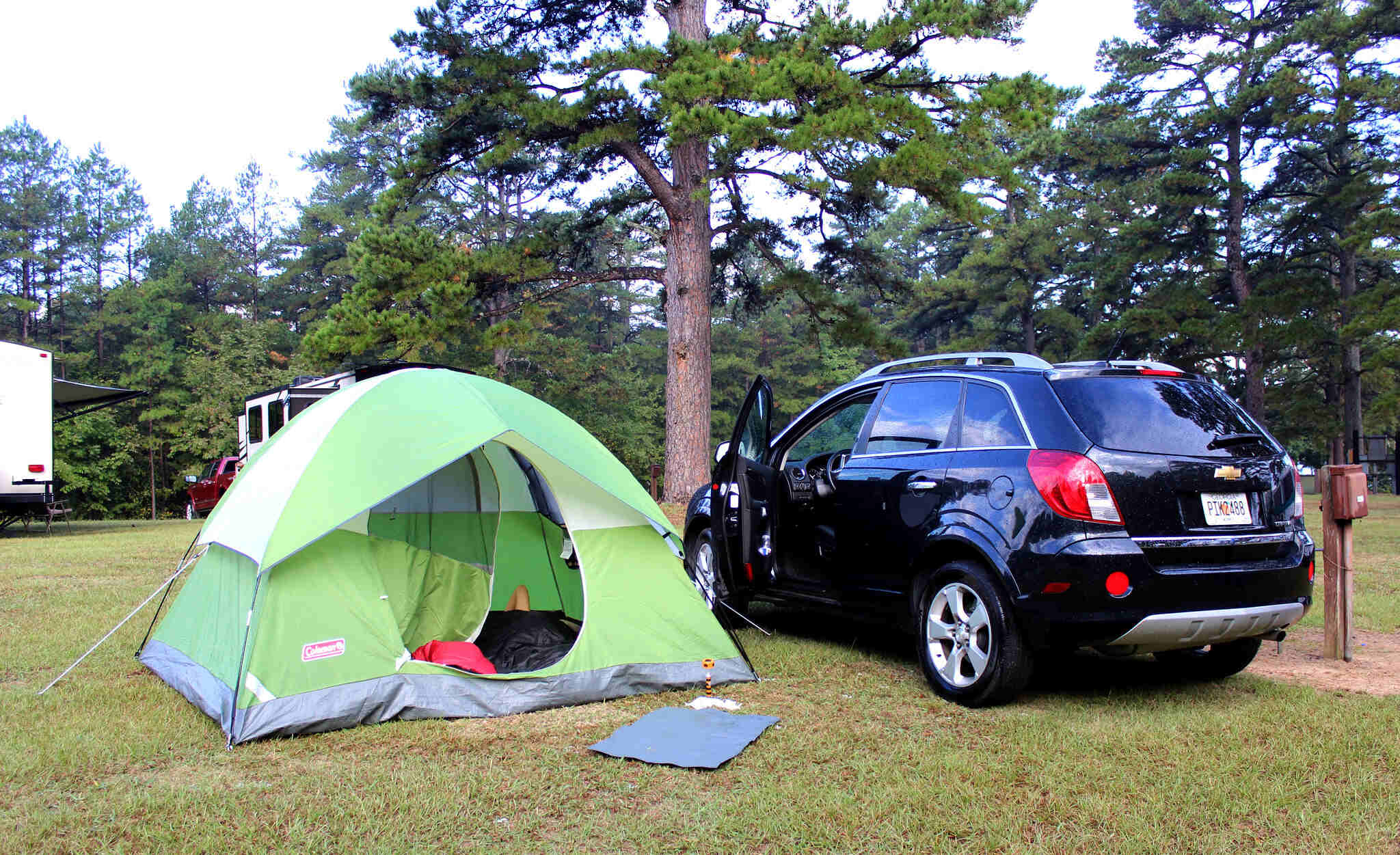 Planning an epic road trip or camping adventure? Choosing the right rental vehicle for your travel experience is key!
I'll explain all of your options for rental cars for camping. Everything you need to know is here: finding your perfect vehicle, pick-up and drop-off info, choosing rv parks, planning your itinerary, and much more.
From visiting Big Sur to Yellowstone, Salt Lake City to the California coast, or even the Sonoran desert to enjoy some dispersed camping, if you're looking to go in comfort, here's the lowdown!
---
Rental Cars for Camping - The Basics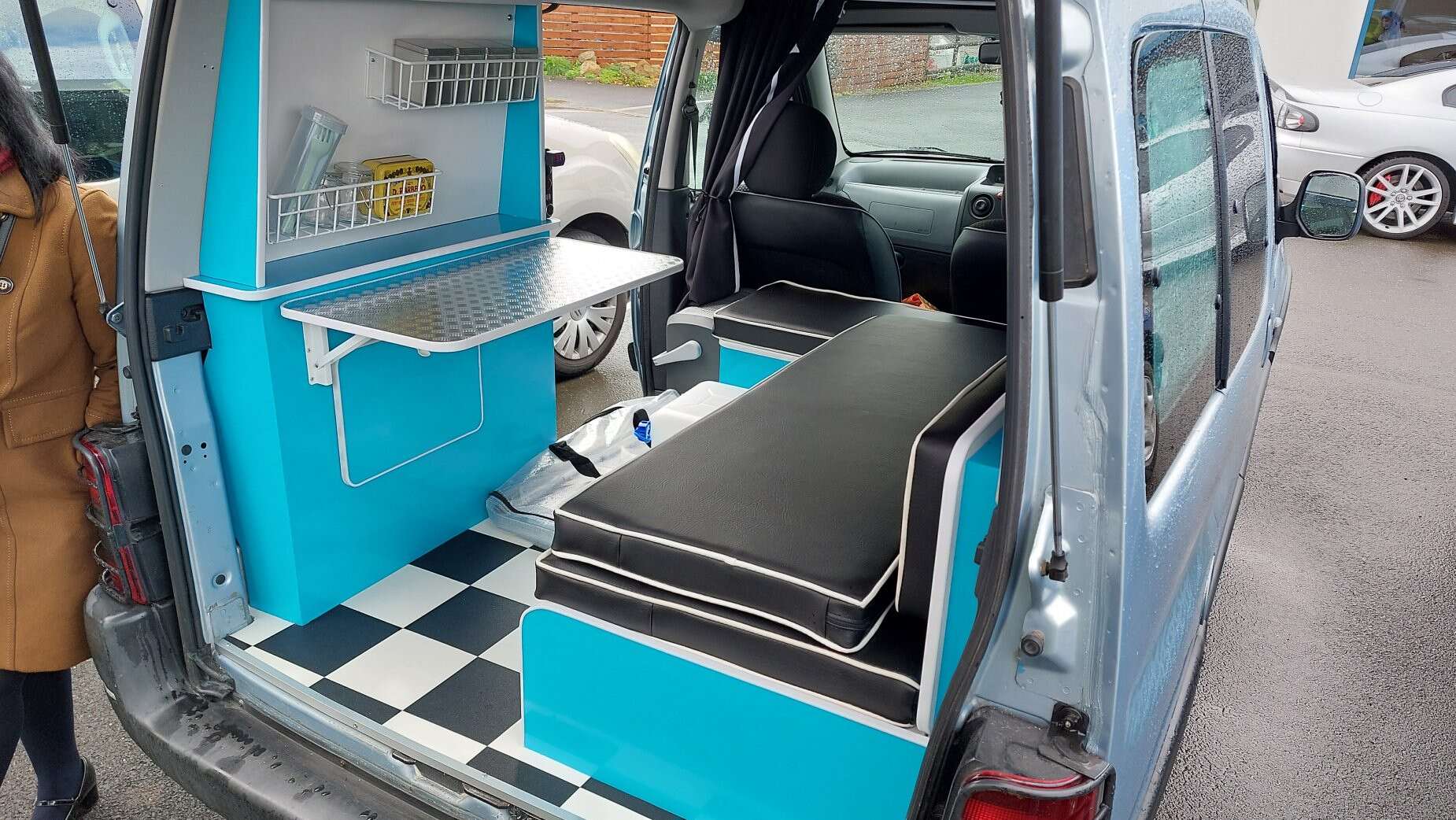 It's important to understand what to look for when choosing a rental vehicle. Be sure to consider the following…
Space and Size
The size of the rental car you choose will determine how much space you have for camping gear and supplies. Look for a car with ample cargo space, and consider the size of your camping equipment, including tents, sleeping bags, and cooking supplies.
If you plan to camp with a group, you may need a larger vehicle, such as an SUV or minivan. Camper vans or RV's are good options, too.
Off-Road Capabilities
If you're going to be heading into remote areas or off the beaten path, consider a rental car with four-wheel drive or all-wheel drive. These vehicles are better equipped to handle rough terrain, and can provide added traction and stability on dirt roads or in inclement weather.
Fuel Efficiency
Fuel efficiency is an important consideration when renting a car for camping, especially if you plan to travel long distances or spend several days on the road. Look for a car with good gas mileage to save money on fuel costs.
Additional Features
Some rental vehicles come equipped with additional features that can enhance your camping experience, such as roof racks for storing gear, built-in camping stoves, and fold-down seats for added sleeping space. Consider these features when selecting a rental for camping.
💡
If you'll be pulling a travel trailer, toy hauler, or similar type of camper, make sure that there's a trailer/tow hitch attached to your rental vehicle! Additionally, it needs to have the proper size hitch ball that your trailer can attach to. The standard sized ball - which most trailers will fit - is a 2" ball.
---
Choosing the Right Rental Vehicle - Car, Camper Van or RV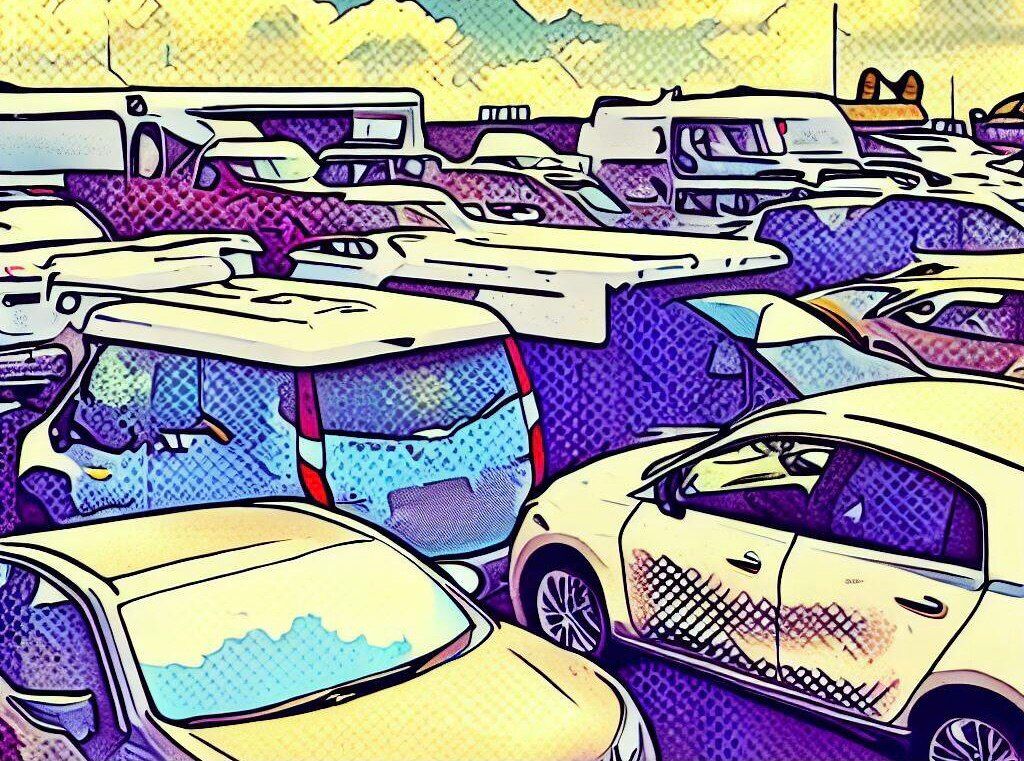 Having the right vehicle can make all the difference. Whether you're planning a weekend getaway or a longer road trip, here are some different vehicle types to consider…
SUVs for Camping
SUVs are a popular choice for camping because they offer plenty of space for gear and passengers. Look for SUVs with ample cargo space, good fuel economy, and all-wheel drive (AWD) or four-wheel drive (4WD) for better handling on rough terrain. Some popular SUVs for camping include the Subaru Outback, Honda CR-V, and Toyota RAV4.
Camper Van Rentals
Camper vans are a great option for those who want a more compact camping experience. These vehicles are essentially a cross between a car and an RV, with a small kitchen, sleeping area, and storage space. Look for campervans with a pop-up roof for extra headroom and ventilation. Some popular campervan rentals include the Volkswagen Westfalia and the Mercedes-Benz Sprinter.
RV Rentals
If you're looking for a more luxurious camping experience, an RV rental might be the way to go. RVs come in a variety of sizes and styles, from small trailers to giant motorhomes. Look for RVs with amenities like a kitchen, bathroom, and comfortable sleeping arrangements. Keep in mind that RVs can be expensive to rent and operate, so make sure to budget accordingly.
Jeep Wrangler and Other Off-Road Vehicles
For those who want to explore off the beaten path, an off-road vehicle like a Jeep Wrangler might be the best choice. These vehicles are designed to handle rough terrain and offer plenty of space for gear and passengers. Look for off-road vehicles with good ground clearance, 4WD, and durable tires. Keep in mind that off-road vehicles can be more expensive to rent and operate than other camping vehicles.
---
Key Features to Consider for Camping Vehicle Rentals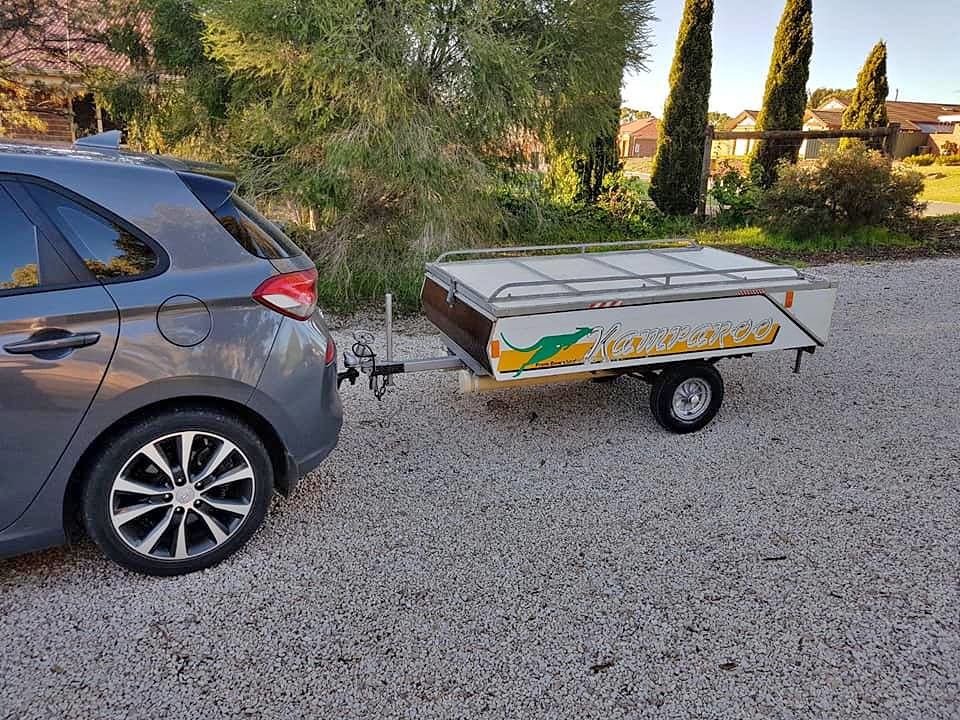 When choosing a rental car for camping, it's all about features, features, features. Here are some of the more important ones…
Storage Space
I know I sound like a broken record, but one of the most important features to consider when selecting a rental car for camping is storage space. You will need enough space to store all your camping gear, including tents, sleeping bags, and cooking equipment.
If you'll be traveling with a lot of supplies, look for a rental such as an SUV or a minivan. Consider the size of your group and the length of your trip when selecting a vehicle.
Towing Capacity
If you plan to tow a trailer or a camper, you will need to consider the towing capacity of your rental car. Make sure the car you choose has the necessary towing capacity to handle the weight of your trailer or camper. Check the rental car company's website or consult with their customer service representative to find out the towing capacity of the car you are considering.
Sleeping Arrangements
When camping in a rental car, you will need to think about your sleeping arrangements. Look for a car with enough space to accommodate your sleeping needs.
Some vehicles have seats that can fold flat/flush, which are perfect for converting into a makeshift bed. Consider your comfort level and the size of your group when selecting a car that is going to be slept in.
---
Long Distance and One-Way Camping Vehicle Rentals
If you have a multi-state camping journey ahead, or one that's several hundred or thousand miles away, you might want to explore some of these avenues…
One-Way Rentals
When traveling a long distance and you don't want to drive back to your starting point, a one-way rental may be the best option. Many vehicle rental companies offer this service, allowing you to pick up a vehicle at one location and drop it off at another.
For example, Cruise America and Enterprise Rent-A-Car both offer one-way rentals. Cruise America has 132 locations throughout the US and Canada, making it easy to find a rental location near your starting and ending points. Enterprise Rent-A-Car also offers one-way rentals between many of its locations worldwide.
Open Road & Travel Packages
Some RV rental companies also offer unlimited mileage options or unique travel packages for their rentals. For example, RVNGO offers one-way rentals from Flagstaff to Phoenix, Phoenix to San Diego, Phoenix to Kansas City, Phoenix to Las Vegas, Phoenix to Denver, Phoenix to Tucson, Los Angeles to Las Vegas, Los Angeles to San Diego, Los Angeles to San Francisco, Los Angeles to Seattle, and San Francisco to Las Vegas.
---
International Camper Car Rental Options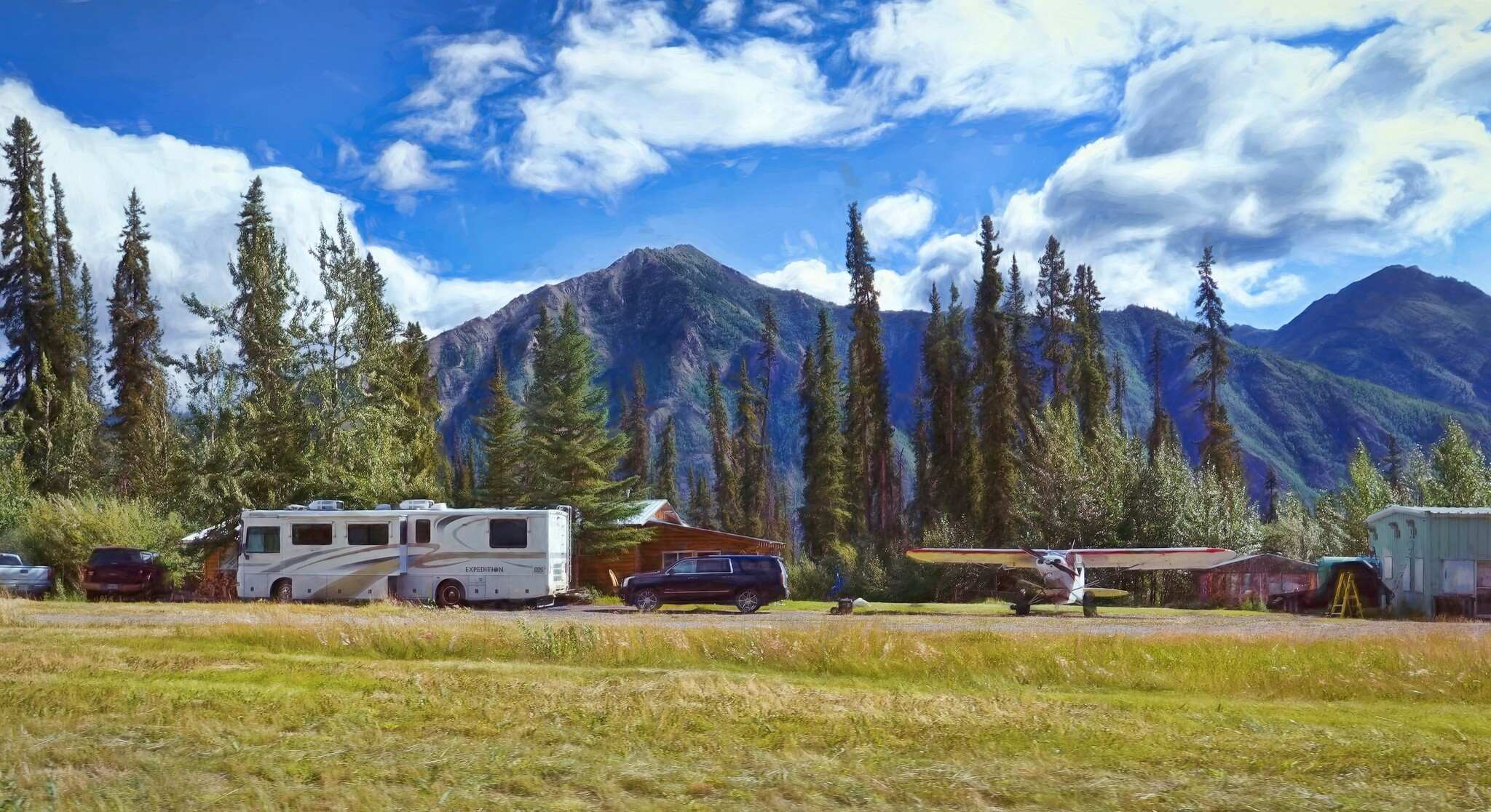 If you're lining up a camping trip abroad, many rental car companies offer international rentals, so you can find a vehicle that suits your needs no matter where you're headed.
Canada
Canada is a popular destination for camping, with many beautiful national parks and scenic areas to explore. When renting a vehicle in Canada, you'll need to have a valid driver's license and a credit card in your name. You may also need an international driver's permit, depending on your home country. Some popular rental car companies in Canada include Budget, Enterprise, and Avis.
New Zealand
New Zealand is a place that many nomads campers, and van lifers travel to. When securing a rental in New Zealand, you'll need to have a valid driver's license and be at least 21 years old. You may also need an international driver's permit, depending on your home country. Some popular rental car companies in New Zealand include Hertz, Thrifty, and Europcar.
---
Camping Vehicle Rentals - Cost Considerations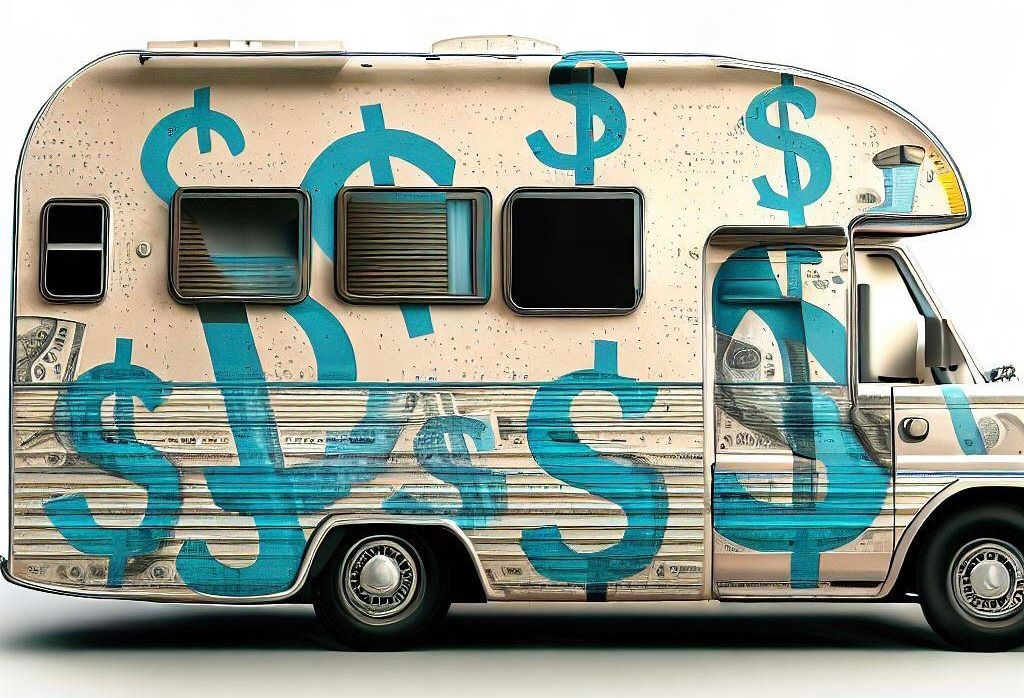 When it comes to renting a car for camping, cost is a major consideration. Here are a few things to keep in mind to help you save money on your rental…
Compare Prices: Before renting a car, make sure to compare prices from different rental companies. Look for deals and discounts that can help you save money.
Choose the Right Vehicle: The type of vehicle you choose can have a big impact on the cost of your rental. Larger vehicles, such as RVs, are generally more expensive than smaller cars. Consider your needs and choose a vehicle that is appropriate for your trip.
Try to Get Unlimited Miles: Look out for deals or companies that offer unlimited miles with their rentals, as this will save you a lot of money if you'll be traveling long distances. While many rental chains offer this option, not all do. Further, it is sometimes dependent upon the vehicle you choose, your destination, etc.
Avoid Extra Fees: Rental car companies often charge extra fees for things like additional drivers, GPS devices, and insurance. Make sure to read the fine print and avoid these fees whenever possible.
Fill Up the Tank: After your camping trip is over, make sure to fill up the tank before returning it. Rental companies often charge high fees for gas if the tank is not full.
Drive Carefully: Rental car companies often charge fees for damage to the vehicle, even if very minor. To avoid these fees, drive carefully and follow all traffic laws.
---
Preparing for Your Road Trip - Campgrounds & Renting Gear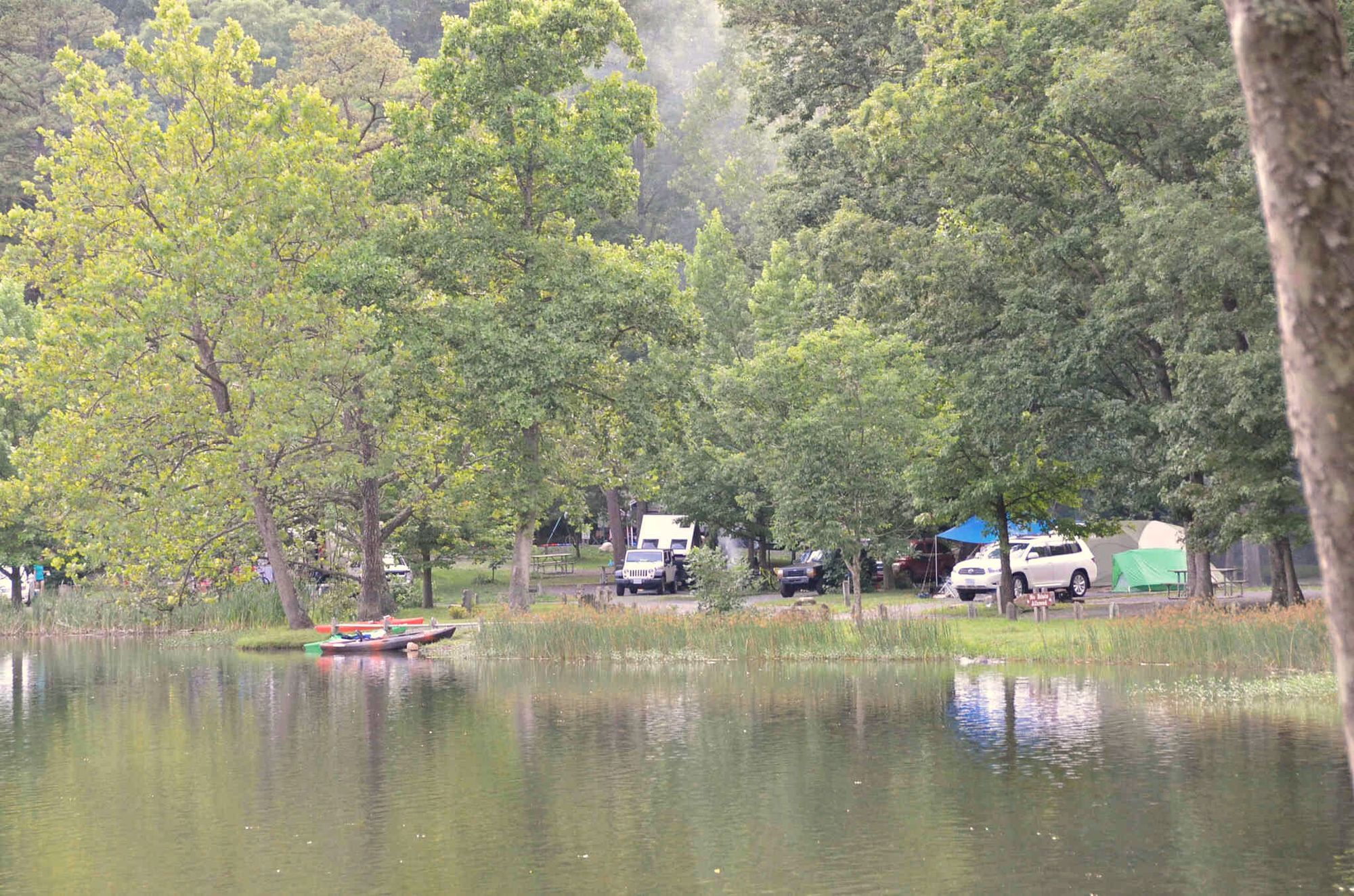 Before embarking on your camping trip, it is important to prepare properly. This will lead to a trouble-free, enjoyable experience. Here are some tips to remember…
Choose the Right Campground
When selecting a campground, consider factors such as location, amenities, and available activities. Research different campgrounds in the area you plan to visit and read reviews from previous visitors to get an idea of what to expect.
💡
If staying at a campground, be extra sure that any campsite you choose can fit your vehicle. For cars this will not be an issue, but for a motorhome, larger camper van, or if hauling a trailer, being able to fit into your campsite is obviously mandatory.
Rent or Buy Camping Gear
If you don't already own camping gear, you have the option to rent or buy. Renting gear can be a cost-effective solution, especially if you're not sure if camping is for you.
Another plus with renting is that you must return the gear after your trip ends. If you live in a smaller space or have limited storage, this is a big plus, as you won't have excess belongings to deal with.
REI and Kit Lender are just two of many places that offer rentals on a variety of camping supplies.
Look for rental companies that offer packages with a tent, sleeping pad, and sleeping bag, as well as other gear. If you decide to buy gear, shop around online and seek out items that are on sale or marked down, as this will cut down on the cost of your supplies.
Pack the Essentials
Packing the right items is crucial for a smooth camping trip. Make a checklist of essential gear such as a tent, sleeping bag, food, water, cooking supplies, and clothing appropriate for the weather. Don't forget to bring a first-aid kit, insect repellent, and sunscreen.
Plan Your Travel
It's always a good idea to carefully plan your itinerary in advance. This not only leads to less frustration once you hit the road, but it will also prevent you from getting caught off guard if things should go awry, like; a vehicle break down, inclement weather, etc. A solid plan - along with back up options - is highly recommended.
---
Additional Considerations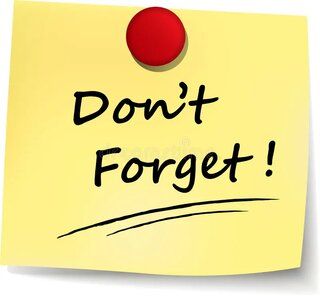 Before setting off on your adventure, remember these details when finalizing your camping rental…
Roadside Assistance
While most car rental companies offer roadside assistance with their vehicles, be extra certain to inquire about this to be on the safe side. Even if this service isn't included in your rental (which is rare), it's well worth paying the extra fees for safety and peace of mind.
Easy to Drive Options
When choosing a rental, be sure to opt for one that's easy to drive and maneuver based on your experience. Some people are not comfortable behind the wheel of a large vehicle like an RV, camper van, etc. They might feel nervous or overwhelmed. Parking these types of bigger rigs can be tricky too, and not everybody likes dealing with this.
Special License Requirements
Some rental car companies may require you to have a special license to rent a camping vehicle. For example, if you want an RV or camper van, you may need to have a commercial driver's license (CDL). Make sure to check the rental car company's policies and requirements before making your reservation.
Pet Policies
If you plan to bring your furry friend along on your camping trip, don't forget to check the rental car company's pet policy. Some companies may allow pets in their rental cars, while others may not. Additionally, some companies may charge an extra fee for bringing a pet along. Make sure to read the fine print carefully before making your reservation.
Last-Minute Rentals
If you're setting off on a spur-of-the-moment camping trip, you may be able to find a great deal on a rental car. Many rental car companies offer last-minute rental deals, which can save you a bunch of money.
However, keep in mind that last-minute rentals may not be available during peak travel times, or they may exclude certain types of vehicles, so make sure to check availability before making your reservation.
---
Frequently Asked Questions
Is it possible to rent a car with a roof top tent for camping?
Yes, it is possible to rent a car with a roof top tent for camping. Some car rental companies offer this option, but it may not be available at all locations. It's important to check with the specific rental company to see if they offer this option and if there are any additional fees.
Your best bet for finding these types of vehicles are with camping-specific rental companies, as opposed to traditional car rental outfits like Avis, budget, etc.
Indie Campers is a great option, as is RVezy.com. In addition, Escape Campervans has a ton of awesome camping vehicles to choose from.
How can I sleep comfortably in a rental car while camping?
Sleeping in a regular, standard rental car can be difficult, but there are a few things you can do to make it more comfortable. First, bring along a sleeping pad or air mattress to provide extra cushioning, and consider bringing a sleeping bag or blankets for warmth.
In addition, a pillow and an eye mask (to block out unwanted light) will also help you sleep easier. Folding the seats down to create a level sleeping area helps a lot, too.
Lastly, consider a minivan or SUV, as both of these options offer tons of extra space. Being able to fully stretch yourself out with adequate legroom will lead to a much better sleeping experience.
What are my options for camping in a rental van?
If you want more space and comfort, renting a van may be a good option. Many car rental companies also offer vans that are specifically designed for camping, with built-in beds, kitchens, and other amenities. These vans can be more expensive than renting a regular car, but they offer a more upscale camping experience.
Are there any car rental companies that offer camping equipment?
Yes, some car rental companies offer camping equipment rentals, including tents, sleeping bags, and camping stoves. It's important to check with the specific rental company to see what equipment is available and if there are any additional fees.
Do car rental companies like Turo and ZipCar rent vehicles for camping trips?
Yes, you can use the vehicles from these companies for camping trips, or whatever other destination you wish. However, the major downside to these types of services is that the rental vehicle must be returned to the original pick-up location. If you're planning a very long trip - cross country, for example - this might be a dealbreaker since you must return the vehicle back to its original spot.
Also, if you're looking for a camper van or RV, the options these companies offer might be extremely limited, or even non-existent.
What are some tips for budget-friendly car camping?
To save money on car camping, consider renting a compact, more fuel-efficient car. You can also look for free or low-cost campsites, and bring along blankets, pillows, and other items from home to avoid buying expensive camping gear. Additionally, you can save money on food by getting your own groceries and cooking meals on a small camping stove.
Can I leave my personal car at a car rental place while I go camping?
This depends on the specific car rental company and location. Some car rental companies may allow you to leave your personal car at their location while you rent a vehicle for camping, but others may not. It's important to check with the specific rental company to see if this is an option and if there are any additional fees.
---
Final Thoughts
Camping is a fun activity that can be experienced by all, even if you have a smaller car…or no vehicle at all.
As I've shared, there are a lot of options when it comes to rental cars for camping, no matter your budget, outdoors experience, etc.
The key to it all starts with a proper plan, which should take into account your destination, amount of guests you'll be traveling with, gear you'll need to bring, and where you'll be staying. If you know all of this in advance, booking the perfect vehicle for your trip will be a breeze.
The only thing left is to start prepping and to hit the road!
LIVE WISELY, LIVE WELL!