"Car Camping" Definition [Here's What it REALLY Means]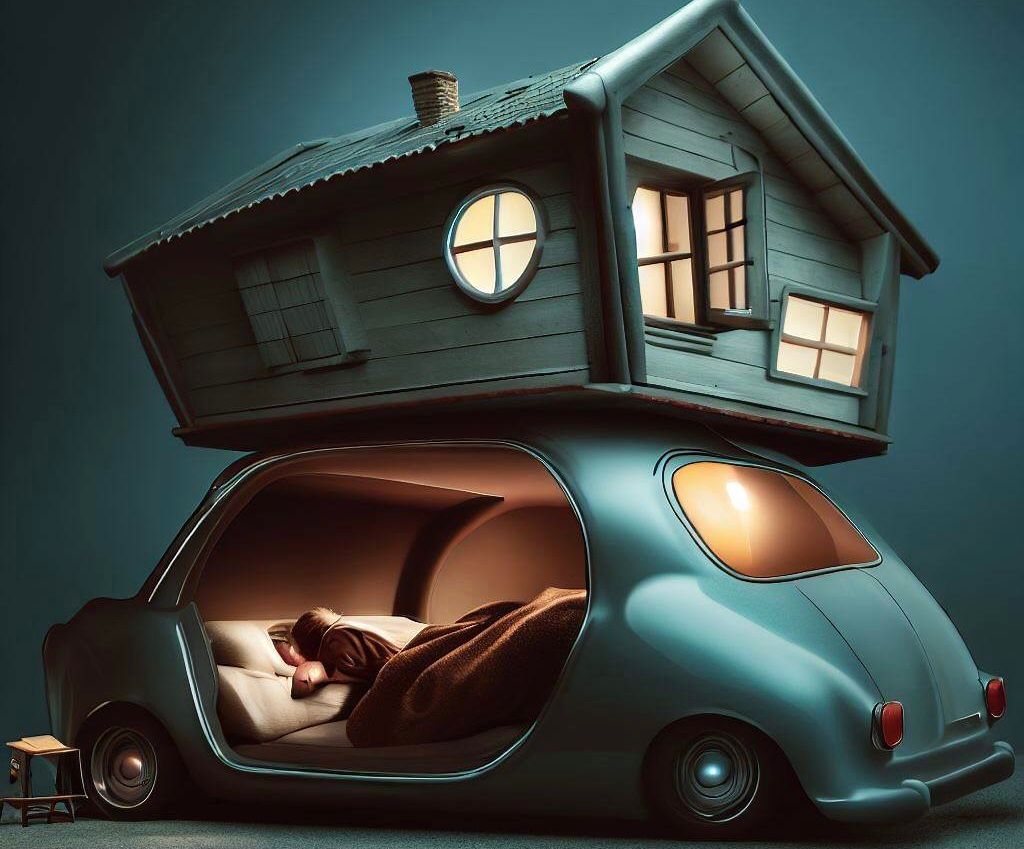 Before I began living in a car full-time, I was always confused about many of the terms people in this lifestyle used.
"Car camping" was definitely one of those terms!
So to help clear the air and prevent any confusion, here's the actual definition of car camping, from a car camper himself.
As a matter of fact, there are really TWO meanings, the first of which is…
People That Enjoy Going Camping in their Cars
Yes, this one is pretty obvious 😜 There are many, many people who dig camping, but some of them don't like roughing it. Enjoying some of the comforts of home while out in the sticks brings comfort. Think of this exactly like glamping, because that's essentially what it is.
Benefits of Car Camping
No tent to sleep in or hard ground to suffer with

Total protection from the elements (bad weather, insects, etc.)

Air conditioning & heat on-demand

The ability to charge your electronics
The other meaning is…
People That Live in their Cars
We're sometimes called "car campers". Just like how people who live in vans are known as "van lifers", except "car lifers" sounds kinda weird and not nearly as cool 🤣
What we do however is indeed car camping, with the only difference being that we do so every day, it's our life. Our vehicles are our permanent homes.
Benefits of Living in a Car
No rent or mortgage to pay

The ability to travel cheaply

Meeting fascinating people on the road

Escaping the standard 9-5 lifestyle
Now that you know what the actual definition of car camping is, are you ready to learn more about living in a vehicle? If so…
Feel free to poke around a bit and read what interests you. If you're super serious about starting to live in a vehicle asap - or at least trying it - I recommend reading my article How to Live in a Car [Start Fast & Easy!].
Life is too precious (and short) to waste. Seize control of your destiny and follow your dreams, whatever they may be.
LIVE WISELY, LIVE WELL!