Advice on Car Camping & Vehicle Dwelling for Seniors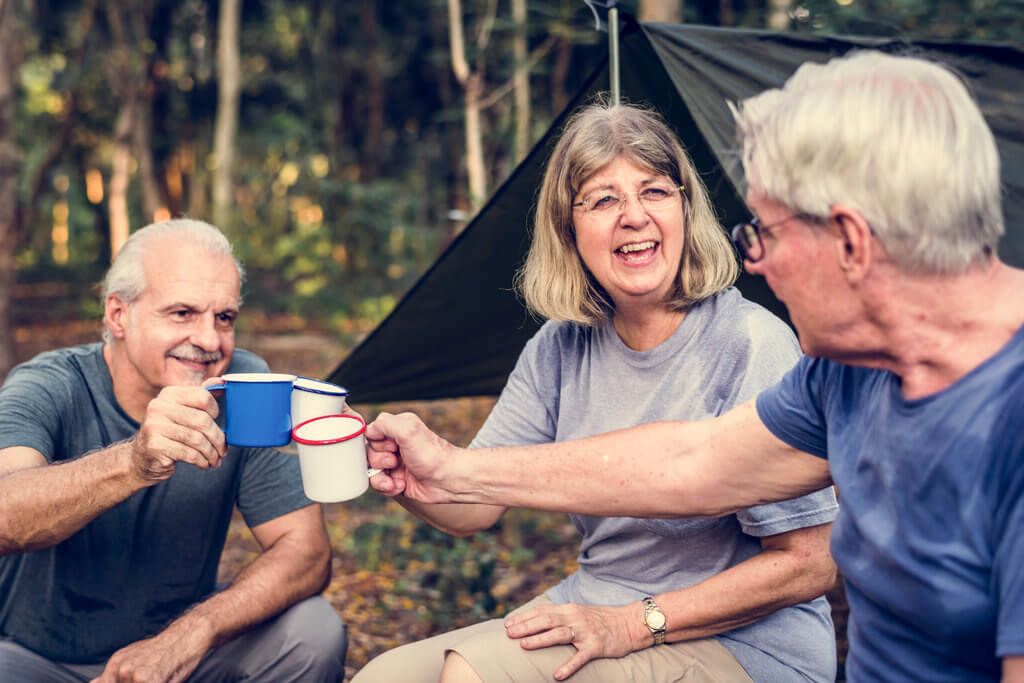 Introduction to Car Camping for Seniors
Car camping and vehicle dwelling isn't exclusively for millennials and those who are middle-aged. A large segment of seniors have dicovered this lifestyle in recent years.
And let's face it, not everyone that's over 60 can afford to buy a shiny new RV or oversized camper van to live in the lap of luxury. Instead, many prefer the freedom, ease, afforability and accessibility that comes with owning a smaller vehicle.
​For those seniors who are new to car camping - or anyone else that's interested in making the jump to living out of a vehicle - there are a few tricks that can help smooth this transition. It can be overwhelming and difficult to adjust to the challenges of car camping, but by following this advice, you'll be well on your way to hitting the road.
1. Make Your Sleeping Set-up Comfortable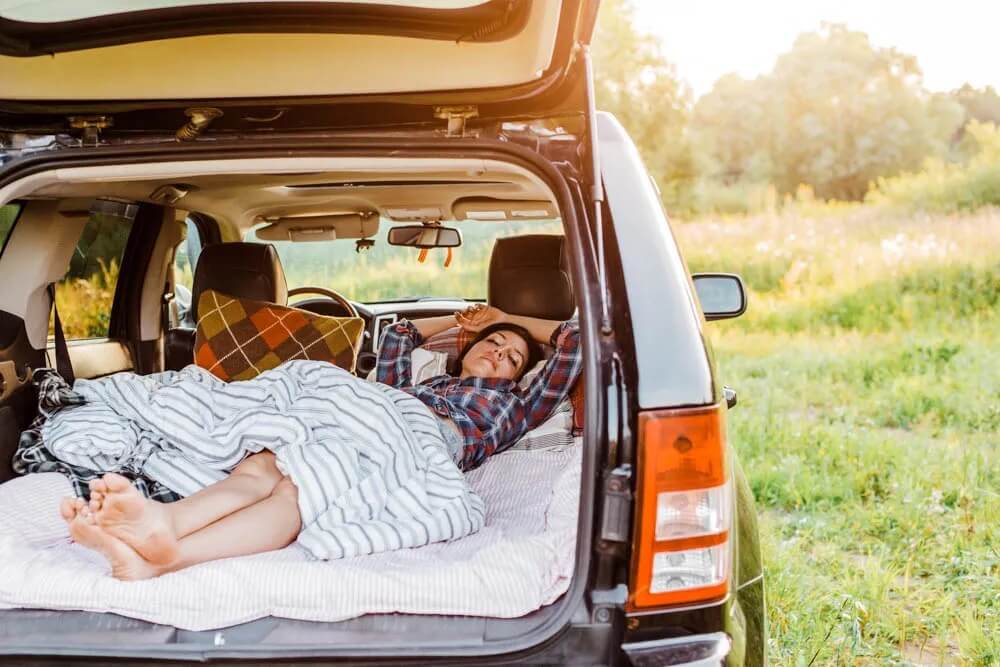 Sleeping in your car is THE most essential part of car camping.
Unfortunately, it can also be a big sticking point. While almost any vehicle can be arranged to create a decent-sized bed area, it can be somewhat tricky depending on the exact make/model you own. That means you need to figure out a system that works for YOU, based upon your specific vehicle.
​At a bare minimum, you can simply recline the front driver or passenger seat, move the chair backwards and sleep there. This is the most basic form of a sleeping set-up however, and should only be done in a pinch, or for the occasional camping trip.
Instead, a great way to free up space is to remove the back two seats altogether, or, fold them down as flat/flush as possible, to create a longer sleeping platform when coupled with the folded front seats (or rear cargo area, if your vehicle has this).
​Most cars have seats that can be removed with a rachet or screwdriver. If you are unsure about doing this, you can head to a local mechanic and get their help. The space that is freed up from removing/folding the back seats allows you to put in a mattress, pillows, sleeping mat or cushions, so you can create a comfy sleeping area.
Another piece of advice when car camping for seniors is to buy a pop-out tent that attaches to the back of your vehicle, but these only work for hatchbacks, SUV's and minivans, not cars that have the older, traditional trunk spaces.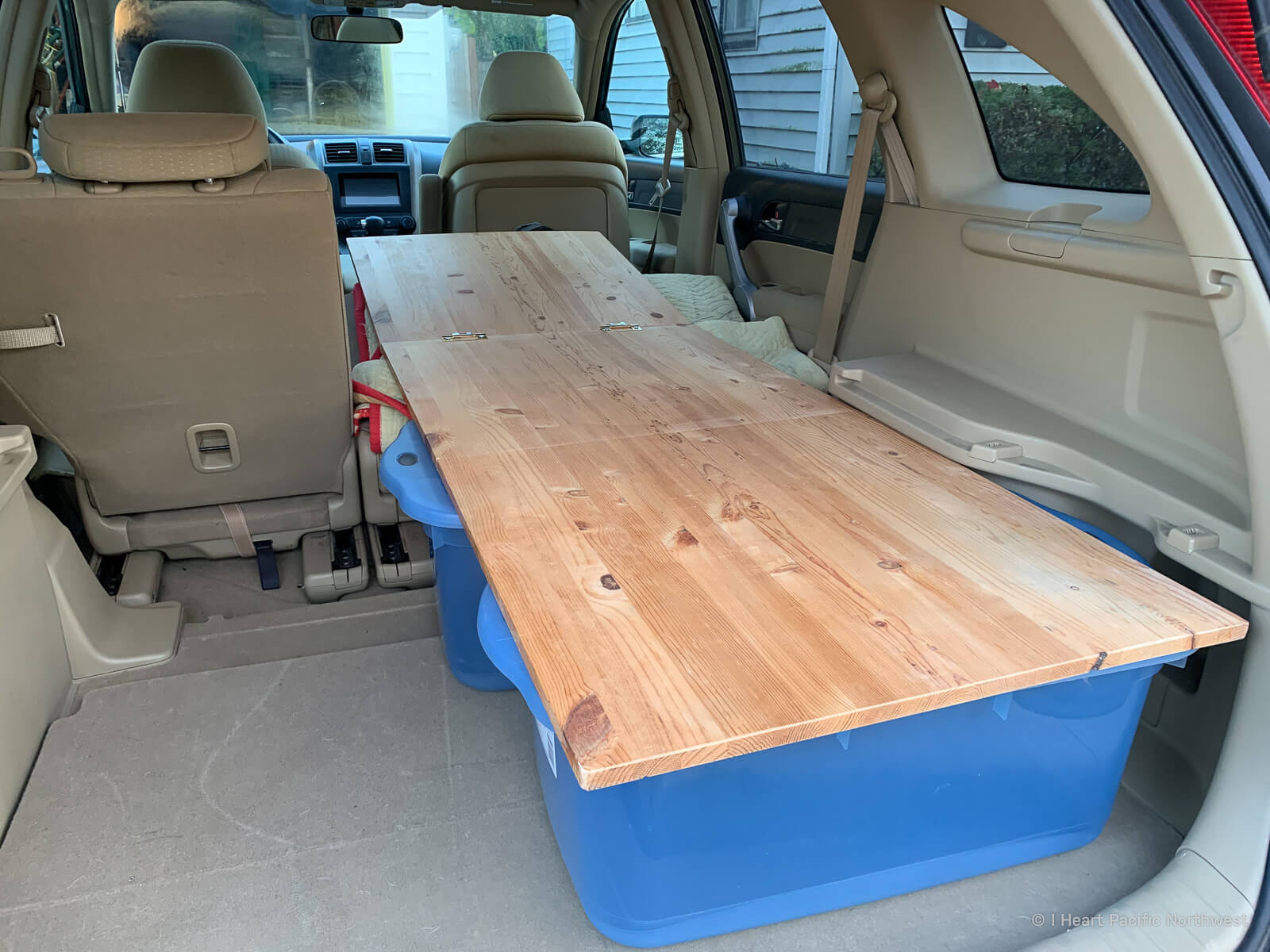 2. Insulate Your Vehicle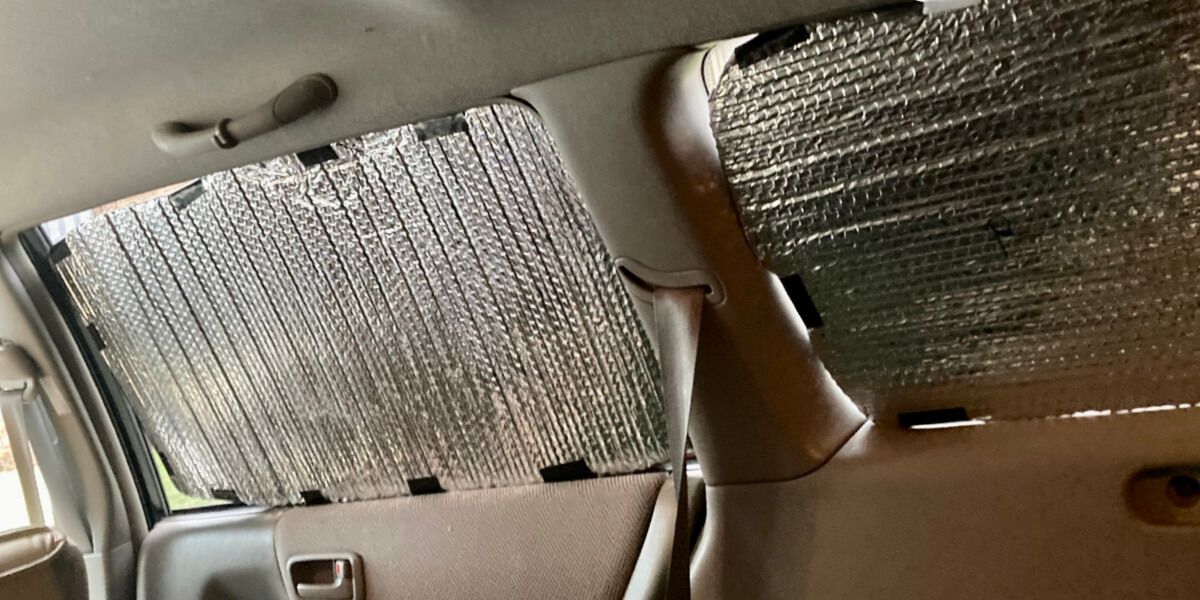 Vehicles aren't designed for warmth. Some key advice on car camping for seniors (who are more vulnerable to extremely hot & cold temperatures) is to improve this as best you can. It can get cold in the evenings when sleeping in a car, and if you haven't improved the insulation, it could make for a miserable night's rest.
💡
​The windows are the key areas where warmth escapes. They are also locations where light gets in. If you buy heat reflectix, you can put them in the windows to block out light and maintain some heat. You can also buy a roll of insulation from a hardware store, cut it to size, and then stick it over the windows using removable Velcro adhesives.
​Another tip on car camping for seniors is to bring plenty of blankets and comfortable duvets. Once the vehicle has been insulated, it's still worth bringing some additional layers. Sleeping in merino wool socks or thermal undergarments can also help to keep you warm.
In the winter or summer months, temperatures can get mighty chilly or hot. In these instances, consider running your vehicle for an hour or two before bedtime while the heater or air conditioner is on. This will warm/cool the vehicle enough to make it more comfortable, ensuring a better sleep.
I've seen many nomads, vehicle dwellers and car campers using small propane heaters inside of their vehicles. In general, I DO NOT recommend this for most people. Operating a propane heater inside a vehicle can be EXTREMELY dangerous, due to the significant risk of fire or carbon dioxide poisoning!
3. Camp Near Public Facilities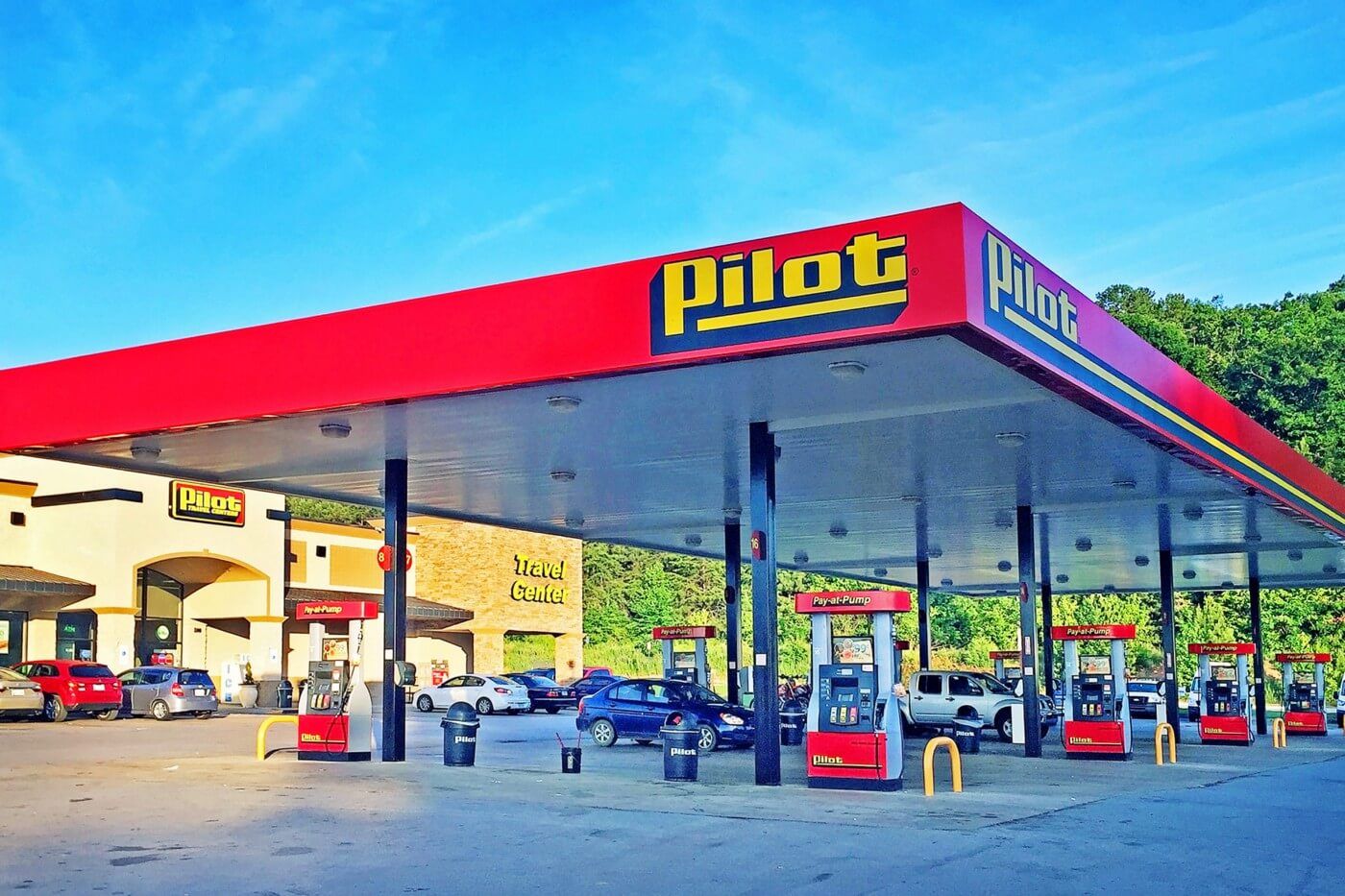 One of the big downfalls of car camping for seniors (or anyone else) is the lack of facilities. There are no showers, toilets, or sinks in a car. That makes it difficult to look after your personal hygiene, and there is also the constant pressure to hunt down restrooms.
​A great way to get around this is to park your vehicle near public facilities whenever you camp for the night. Areas like parks, highway rest stops, malls and nature trails often have public restrooms or port-a-potties that are free to use. This allows you the freedom of camping in your car without compromising on hygiene, or having to hold a movement until you locate a distant bathroom.
💡
Going #1 in a vehicle is actually pretty simple, though it might be a bit uncomfortable if you've never done so before. Most nomads and vehicle dwellers simply urinate in an empty Gatorade or similar container, and dispose of the contents when they're using an actual bathroom someplace. Brushing your teeth, cleaning your face & body with wet wipes, and other personal care routines can also be handled easily in a car.
​Many truck stops often have showers which can be used for a fee (generally about $7-$15). Recreation centers and gyms also have excellent facilities, but you'll usually have to become a paid member to use them...especially regularly. Lastly, you can always stay at a dedicated campsite that has all the facilities and amenities a car camper could need.
4. Plan Ahead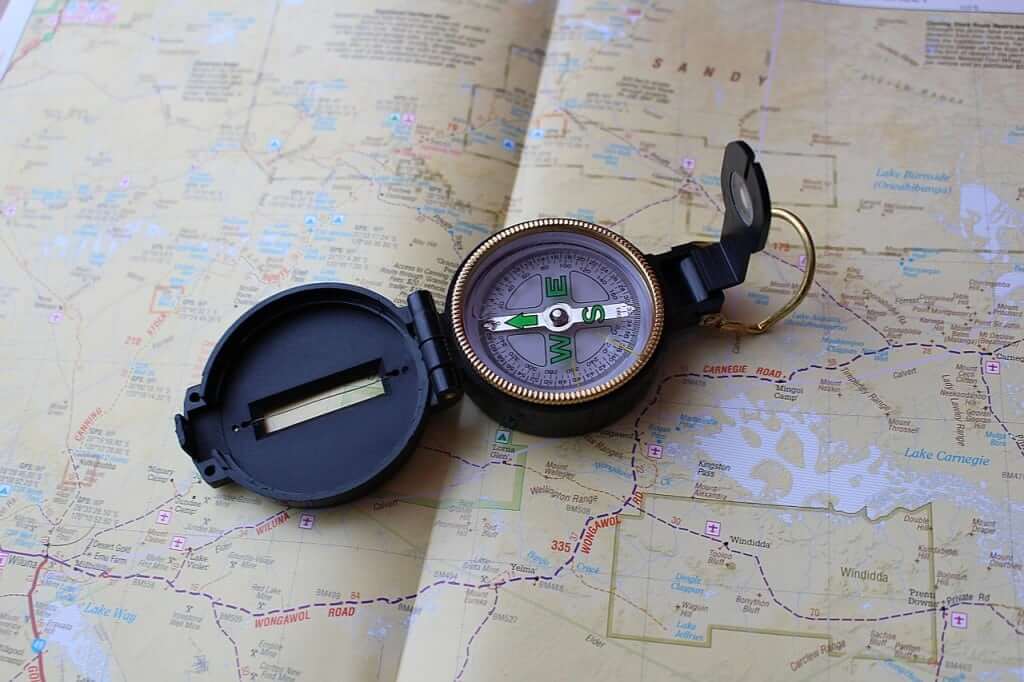 Car camping on the fly may sound exciting but it can be a big hassle. If you find yourself driving in the dark, unable to find a safe and comfortable spot to stop for the night, you'll be cursing your lack of preparation.
​Before you set out on your first road trip, do some research. Identify some highway rest areas or truck stops along your route. Pick a few locations that could work for a good night's sleep, as well as grabbing a bite to eat. You don't have to follow your itinerary exactly, but having a plan up your sleeve will make your journey much smoother.
Be sure to have a spare car tire in your vehicle, if at all possible. Or, keep the number for your roadside assistance company handy. Murphy's Law is always at play, and getting stuck is a royal pain, especially if you're far from a major town or metropolitan center.
5. Bring Along Any Needed Medications and a First Aid Kit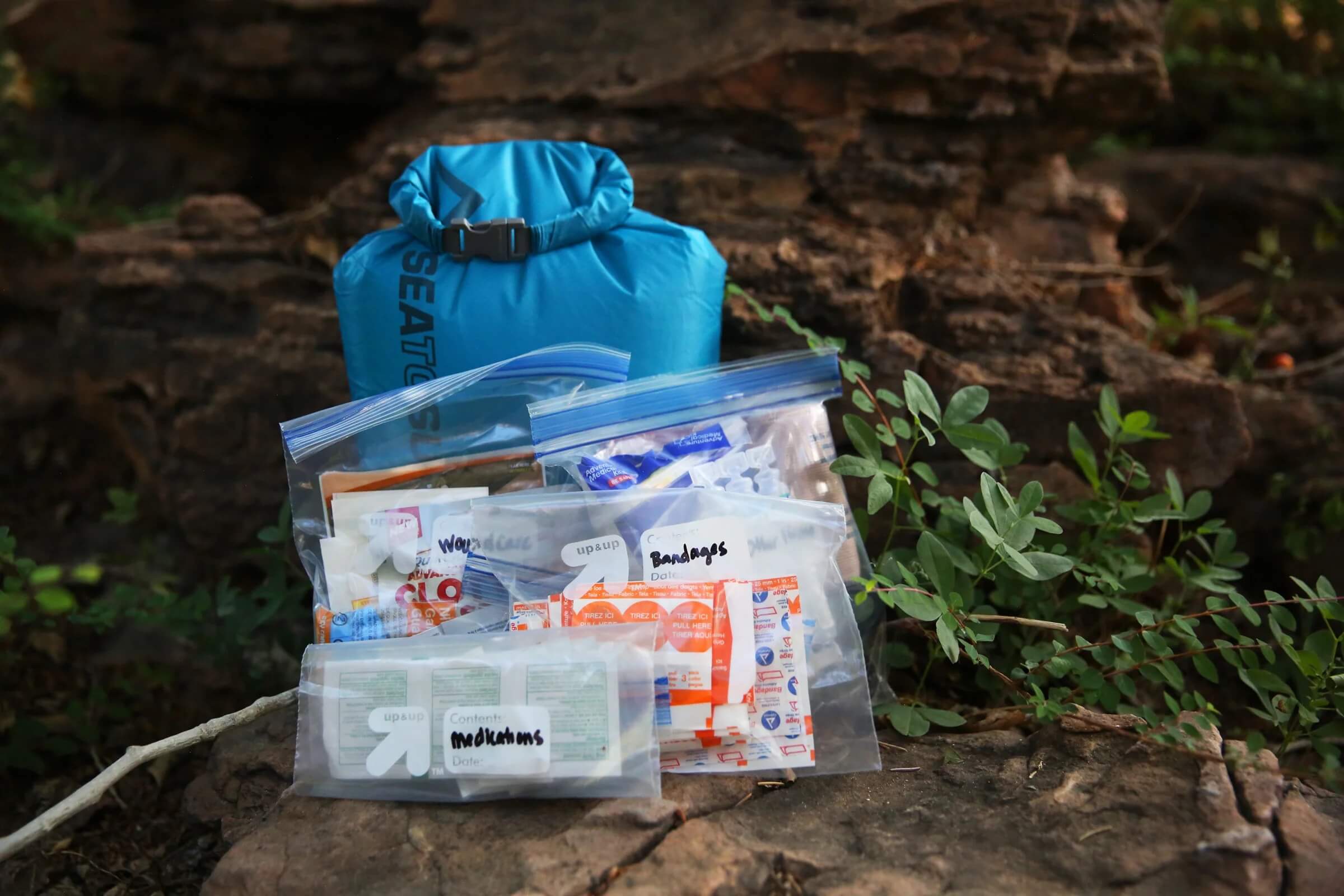 Your safety and well-being is paramount. Especially because you might not be camping close to a hospital, or where emergency responders can quickly get access to.
Be sure to bring along ANY needed medications. Storing all of your pill bottles & vitamins in a large Zip-Lock bag is a wise idea, as they'll be easily located, and protected from getting separated.
A first-aid kit - even a basic one - is also highly recommended, since accidents can and do happen.
Same goes for any other medical devices you might need, like; cpap machines, asthma inhalers, etc. Experiencing a medical episode while out on the open road can quickly turn critical if you don't have the supplies you need.
Have your primary physician's contact information stored in your phone or wallet, in case you need any prescriptions filled or are feeling ill. Having to hunt down this information during a time of distress can swiftly turn an unpleasant situation into a dire one.
6. Get Involved with the Camping Community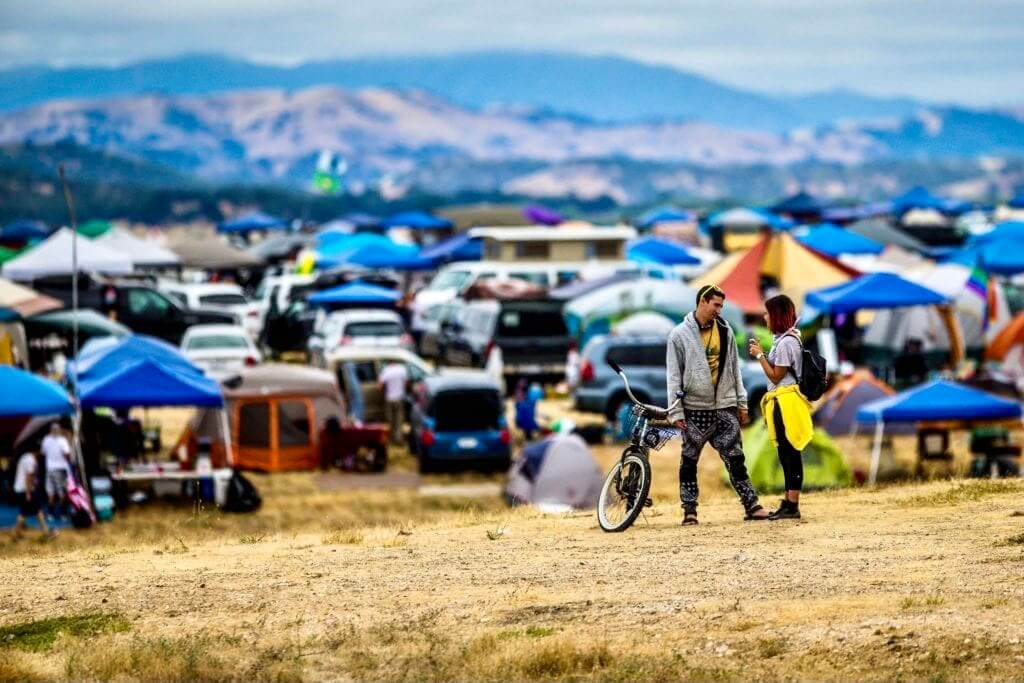 Starting a new hobby or making a lifestyle change can be daunting, as you often feel like you are going into it alone. However, there is a huge community of nomads, vehicle dwellers and car campers who want to meet up, share tips, and make friends with each other.
​A good way to find others interested in car camping is to download the app iOverlander. This is an interactive map that shows you all the campsites and facilities used by other nomads. If you visit the recommended places on the app, you will surely encounter other campers at these locales.
​Alternatively, you can join Facebook groups to meet others in this community. There are plenty of groups in different states and for various ages. Simply type some keywords into Facebook's search box, such as "vehicle dwelling" or "car camping", join the group, and get talking to other nomads!
Having a network of fellow car campers, friends, or even family members is always recommended when you'll be traveling to distant places. The comfort and security of these people being a phone call, email or text away is a good asset. You might be lonely, need help with a car repair, in a situation of distress, etc. Think of this group as your lifeline. Being away from home in unfamiliar surroundings can be difficult sometimes, and a reliable network offers many advantages.
💡
If you'd like to see some cheap (or free), ingenious nomad tricks for your vehicle , read my article:
Car Life Hacks
.
Final Advice on Car Camping & Vehicle Dwelling for Seniors
Car camping for seniors should be a joy, not a hassle. If things seem challenging at first, don't give up. Make some alterations to your plans, try changing the modifications in your vehicle, or switch up your routine somewhat. If you do pursue car camping, it can bring you some rich rewards and offer you a fulfilling life of road-tripping in your vehicle.
LIVE WISELY, LIVE WELL!